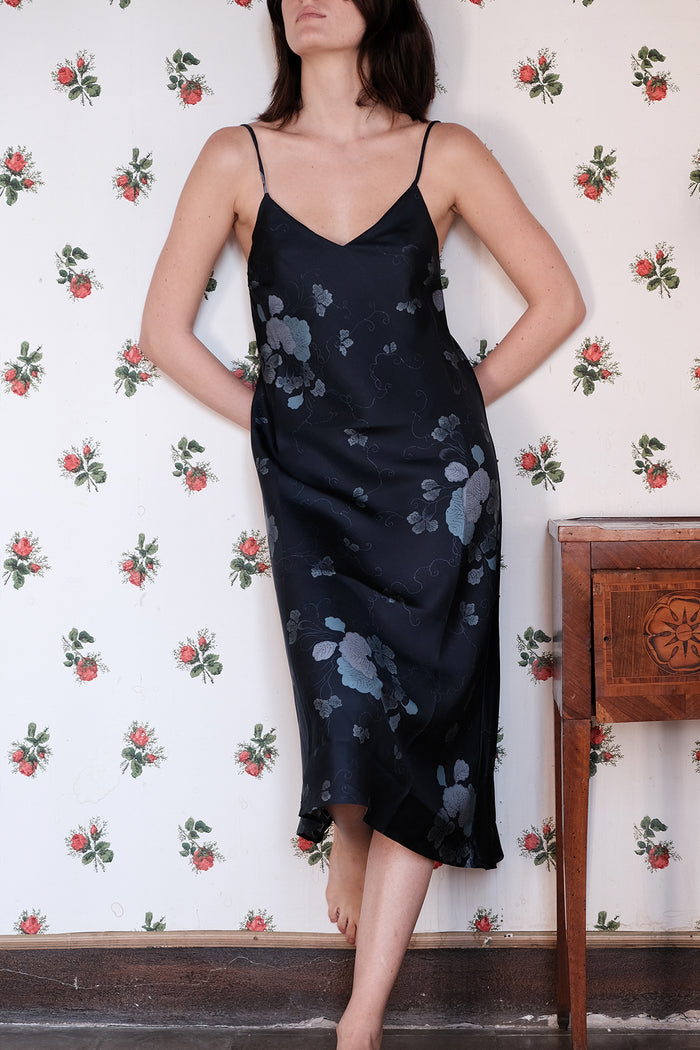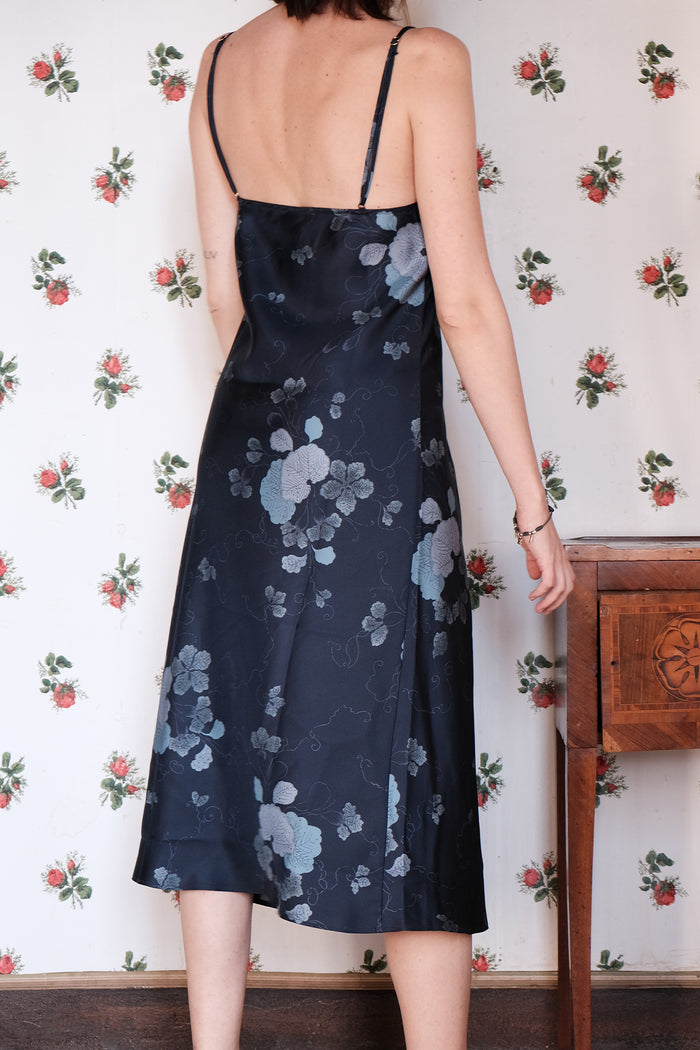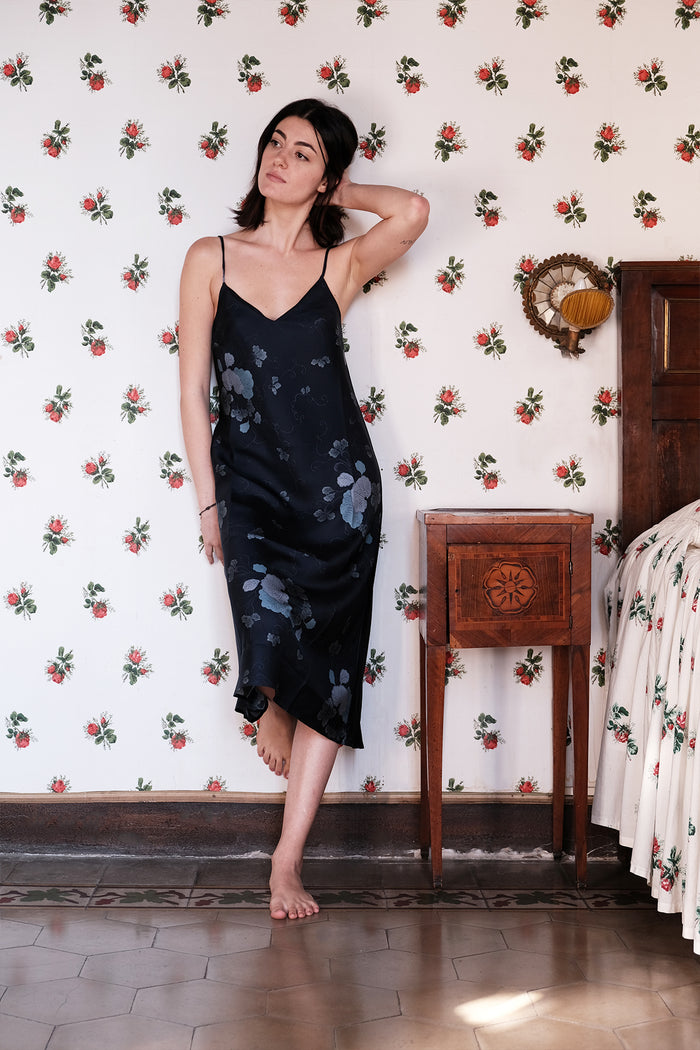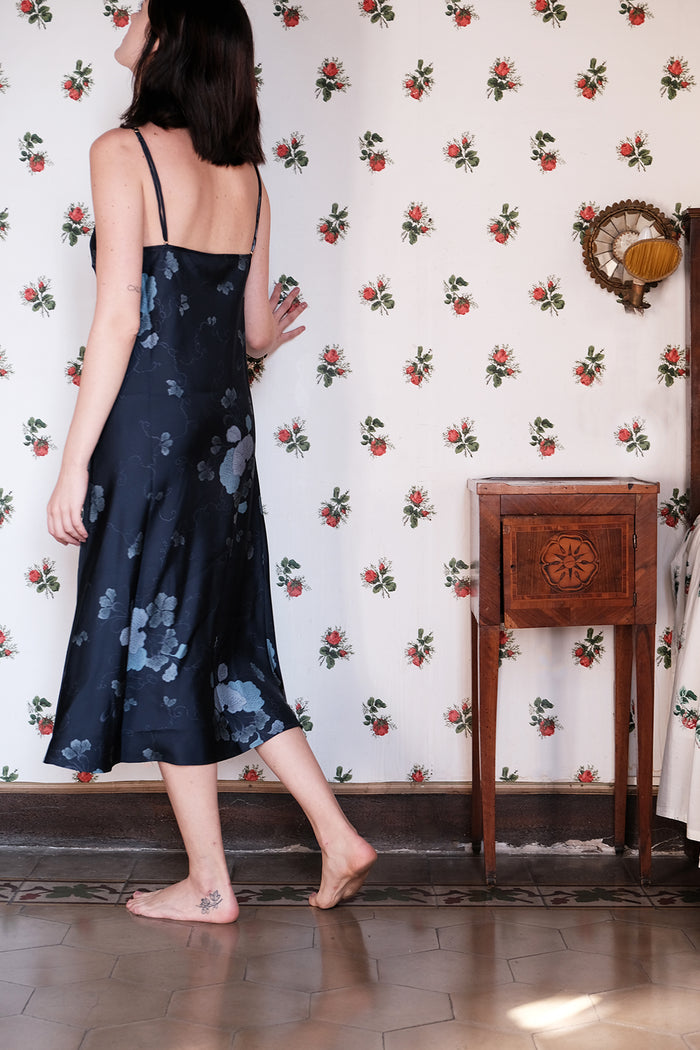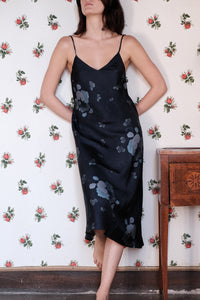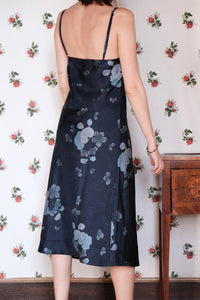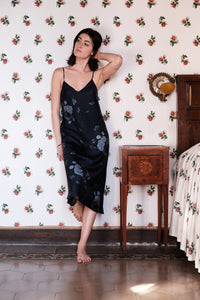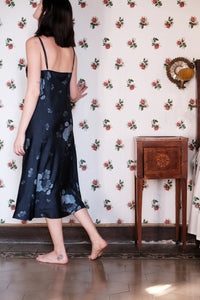 DORA LULLABY SILK MIDI SLIP DRESS
Lullaby Leaves Collection
Sapphire Blue
Silk Twill
Regular price $471.00 Sale
Description
Fabric
Fit + Care
Monogramming
Description
Against a backdrop of blue sapphire, our limited-edition silk twill Dora slip dress features our exclusive and limited edition Lullaby Leaves print uncovered in the archives of world-renowned textile icon Mantero. The print is inspired by the Japanese Art Deco movement which flourished in the country from the 1920s to the 1940s. The resulting abstract floral pattern depicts twirling Gingko Bilboa leaves with their distinctive fan shape, symbol of strengths, hope, and peace for centuries. 

Dora slip dress is designed to fall fluidly, it features a soft V-neckline and fine adjustable straps. Perfect to style it as an outfit or to wear as a nightdress.

Pair with its matching silk twill Jade robe for a quiet moment of indulgence at home.
Product details:
• Printed silk twill slip dress
• Adjustable straps
• V-neck
• 100% silk twill
Fabric
100% Silk Twill
We are committed to slow fashion and Italian craftsmanship and are extremely proud that all of our luxury collections are produced at small family-run factories and laboratories in Italy. All of our suppliers comply with strict EU regulations and the materials we use are traceable, transparent, and guaranteed to be fair and responsible at every stage of the production process.
Fit + Care
◌ Fits true to size
◌ Model is 5ft 7in/ 1.74m, is a size UK8, and wears a size S
(UK08/ US04/ 40IT/ 36FR)
◌ Gentle hand wash or machine wash on a delicate cycle
◌ Rack or line dry. Do not tumble dry
◌ For more information please consult our care guide or email us at info@morphoandluna.com

Monogramming
We work with the finest machine Embroidery Ateliers in Milan to provide customers with a bespoke monogramming service available on any of our styles in an array of lettering fonts and silk thread colours. This bespoke service takes just one week and prices start from 10€ per letter. Please email info@morphoandluna.com for more information or to arrange this service.

*Please note that monogrammed items cannot be exchanged or returned unless faulty.