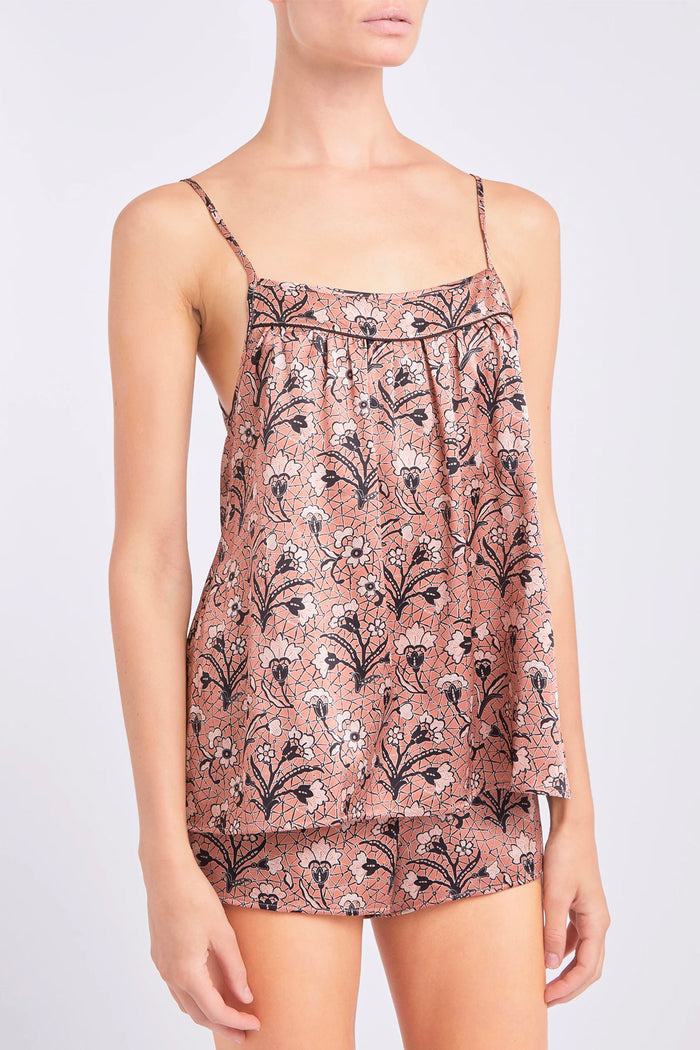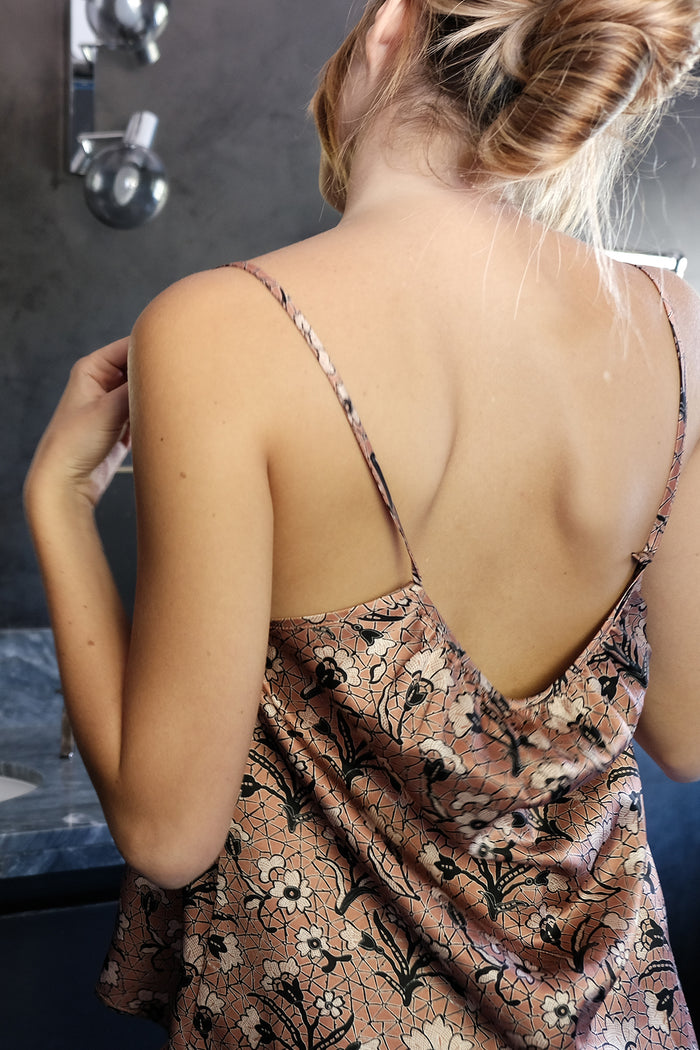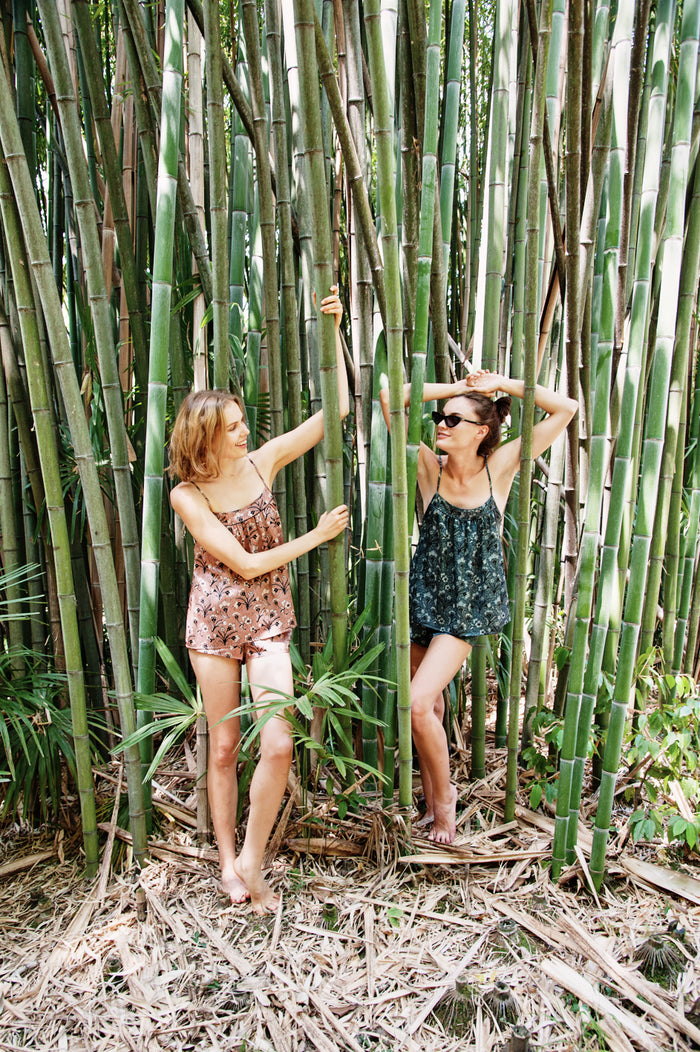 COCO SILK CAMISOLE SET
Kinloch Collection
Pink
Silk
Regular price $332.00 Sale
Description
Fabric
Fit + Care
Monogramming
Description
Featuring a striking floral print, our Coco camisole set, paired with the matching Bianca robe, is a playful combination to wear for an evening of elegant lounging. The loose silhouette of the camisole and the elasticated waistband on the shorts combine definition and comfort whilst the blush-hued supple fabric and pretty black trim adds a feminine touch. 
This print is part of a limited-edition collection for Spring/Summer '20. The collection features a collaboration between Morpho + Luna and Italian-based silk accessories brand Kinloch Milano, showcasing one of their exquisite oriental floral prints. The design takes inspiration from the romance of Northern Italy, filled with mosaic floors and bright flowers, tangled vines, and warm sunlight. With this collection, it is our hope that you carry with you the romance of Como, the pure waters of Northern Italy, and the escape of a weekend away where preoccupations of life are momentarily eclipsed. 
Fabric
Made from 100% silk. This smooth, super soft silk is expertly printed in Como, Italy, home to the best silk printers in the world. Trimmed with 100% cotton Italian lace.
We are committed to slow fashion and Italian craftsmanship and are extremely proud that all of our luxury collections are produced at small family-run factories and laboratories in Italy. All of our suppliers comply with strict EU regulations and the materials we use are traceable, transparent, and guaranteed to be fair and responsible at every stage of the production process.
Fit + Care
◌ Fits true to size
◌ Model is 5ft 9in/ 1.75m, is a size UK8 and wears a size S (UK08/ US04/ 40IT/ 36FR)
◌ Rack or line dry. Do not tumble dry
◌ For more information please consult our care guide or email us at info@morphoandluna.com

Monogramming
We work with the finest machine Embroidery Ateliers in Milan to provide customers with a bespoke monogramming service available on any of our styles in an array of lettering fonts and silk thread colours. This bespoke service takes just one week and prices start from 10€ per letter. Please email info@morphoandluna.com for more information or to arrange this service.

*Please note that monogrammed items cannot be exchanged or returned unless faulty.