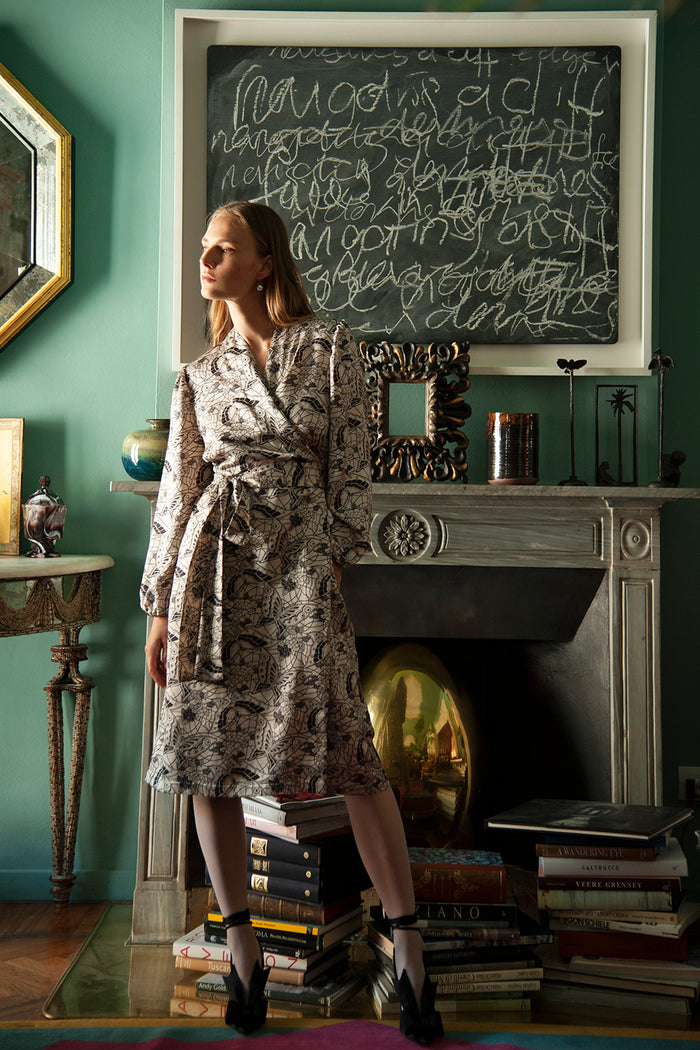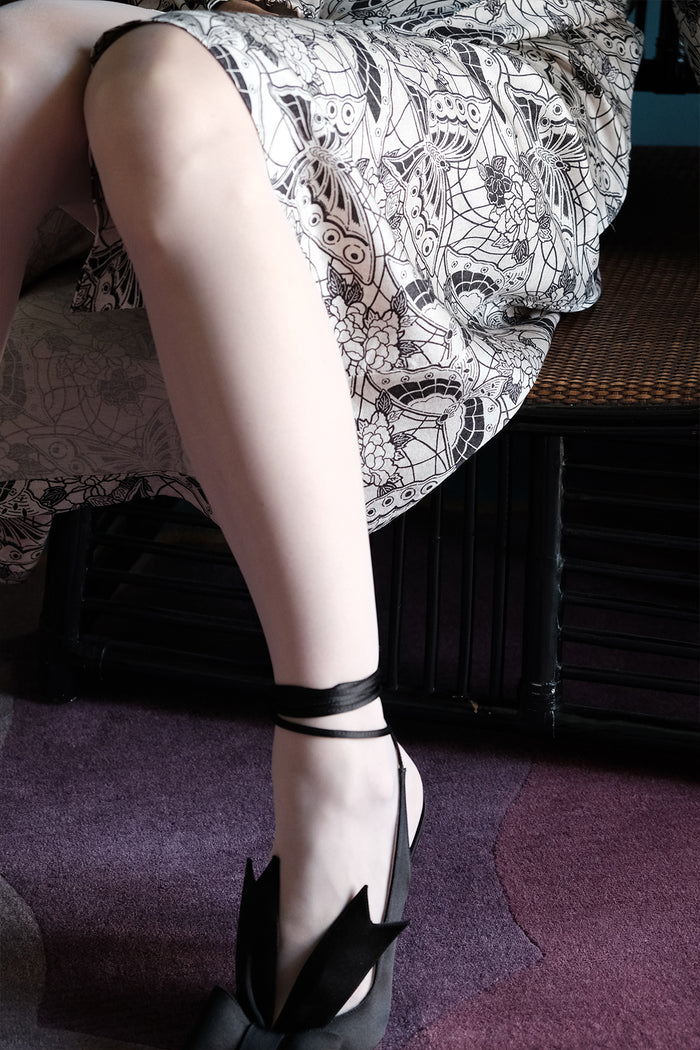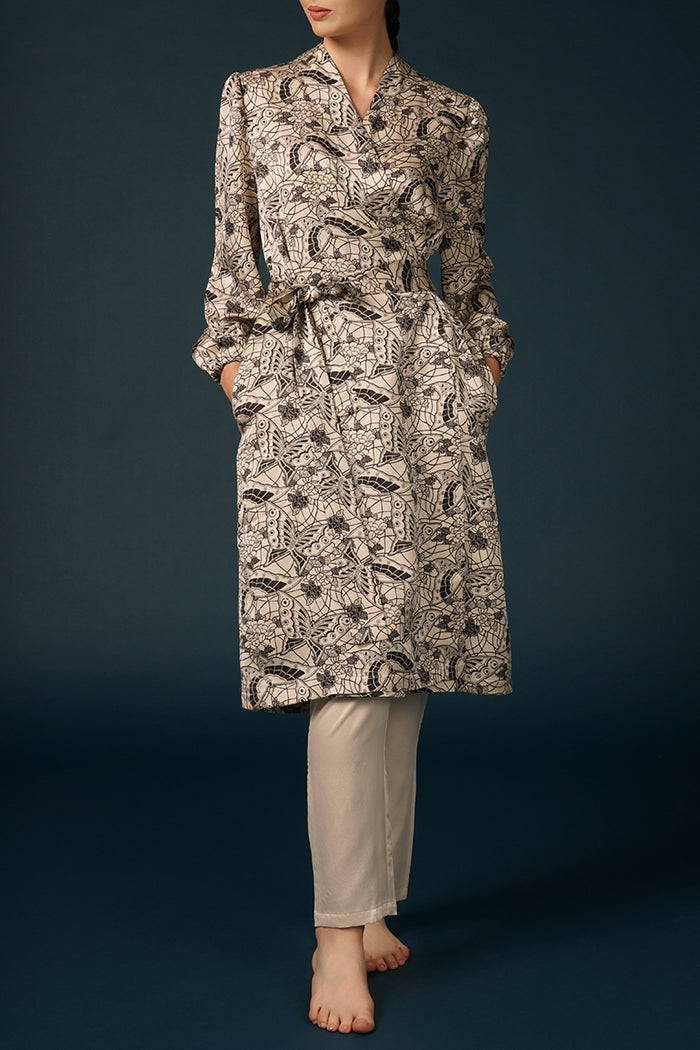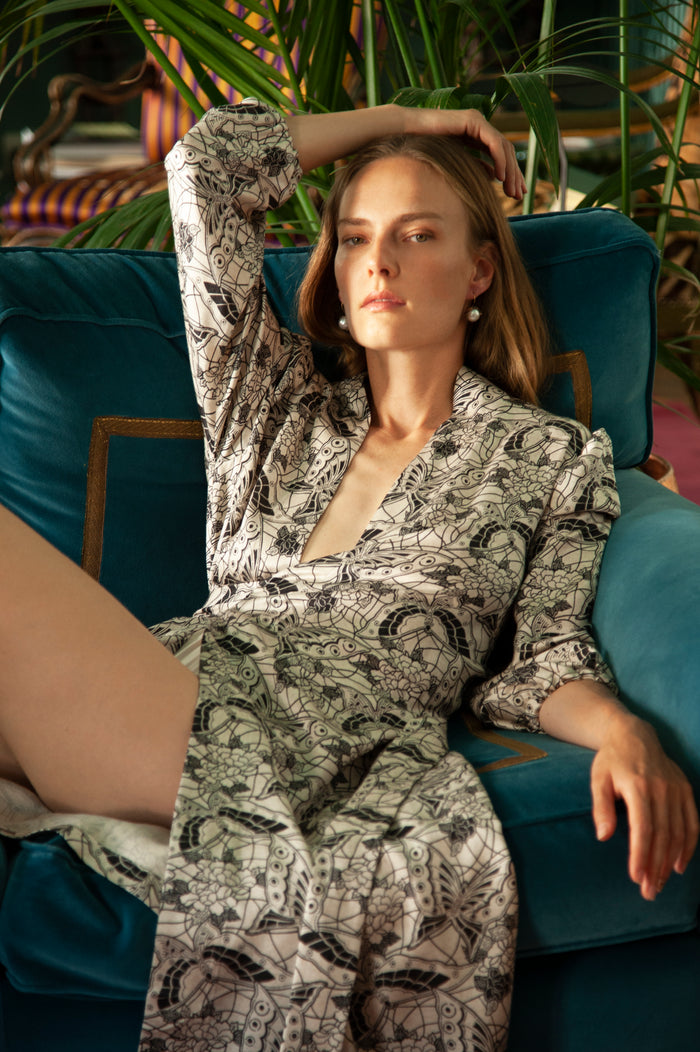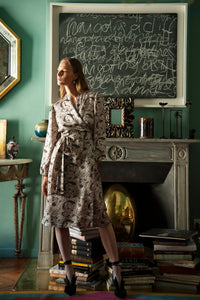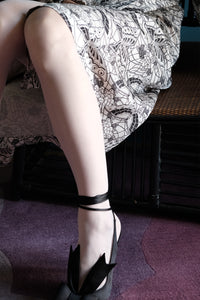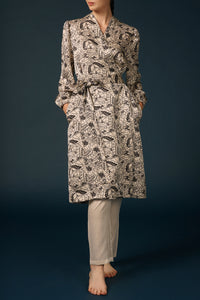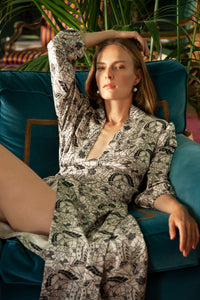 RACHELE RESILK-SILK ROBE
Dancing Butterflies Collection
Grey
Last Pieces
Resilk
Silk
Regular price $830.00 $579.00 €210.00 You save 30%
Description
Fabric
Fit + Care
Monogramming
Description
Made in Italy from a unique blend of silk and Resilk®, a sustainable, new fabric developed by leading textile icon Mantero, our limited edition Rachele long-length wrap-robe combines traditional Italian craftsmanship with invention and innovation.
The print was inspired by an original Japanese Art Deco Katagami stencil pattern discovered in Mantero's world-renowned archive.
The Art Deco movement flourished in Japan from the 1920s to the 1940s when designers mixed references to the natural world with symbols of ancient and contemporary Japanese culture.
Chosen for their transformative symbolism, the butterfly holds special significance, and as Morpho + Luna's signature motifs these beautiful and delicate creatures are a recurring theme across all our collections. 
• 100% Silk and Resilk® blend 
• Long length wrap robe
• Tie belt with loops
• Puff sleeves
Fabric
55% Resilk®, 45% Silk
Produced from scraps of silk waste left over during the production process, Resilk® is not a silk substitute but a luxurious alternative. An upcycled, patented fabric, Resilk® is as warm and gossamer-light as cashmere and has a lustrous sheen.
We are committed to slow fashion and Italian craftsmanship and are extremely proud that all of our luxury collections are produced at small family-run factories and laboratories in Italy. All of our suppliers comply with strict EU regulations and the materials we use are traceable, transparent, and guaranteed to be fair and responsible at every stage of the production process.
Fit + Care
◌ Fits true to size.
◌ Model is 5ft 7in/ 1.74m, is a size UK8, and wears a size S
(UK08/ US04/ 40IT/ 36FR).
◌ Dry clean only to maintain the shape of the garment.
◌ For more information please consult our care guide or email us at info@morphoandluna.com

Monogramming
We work with the finest machine Embroidery Ateliers in Milan to provide customers with a bespoke monogramming service available on any of our styles in an array of lettering fonts and silk thread colours. This bespoke service takes just one week and prices start from 15€ per letter. Please email info@morphoandluna.com for more information or to arrange this service.

*Please note that monogrammed items cannot be exchanged or returned unless faulty.