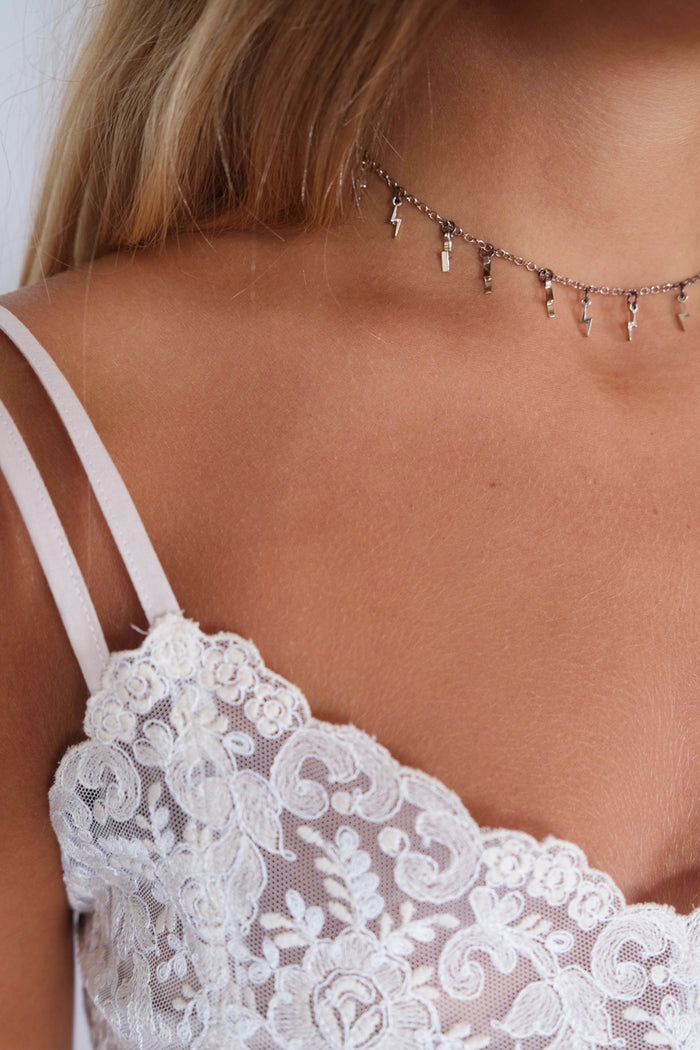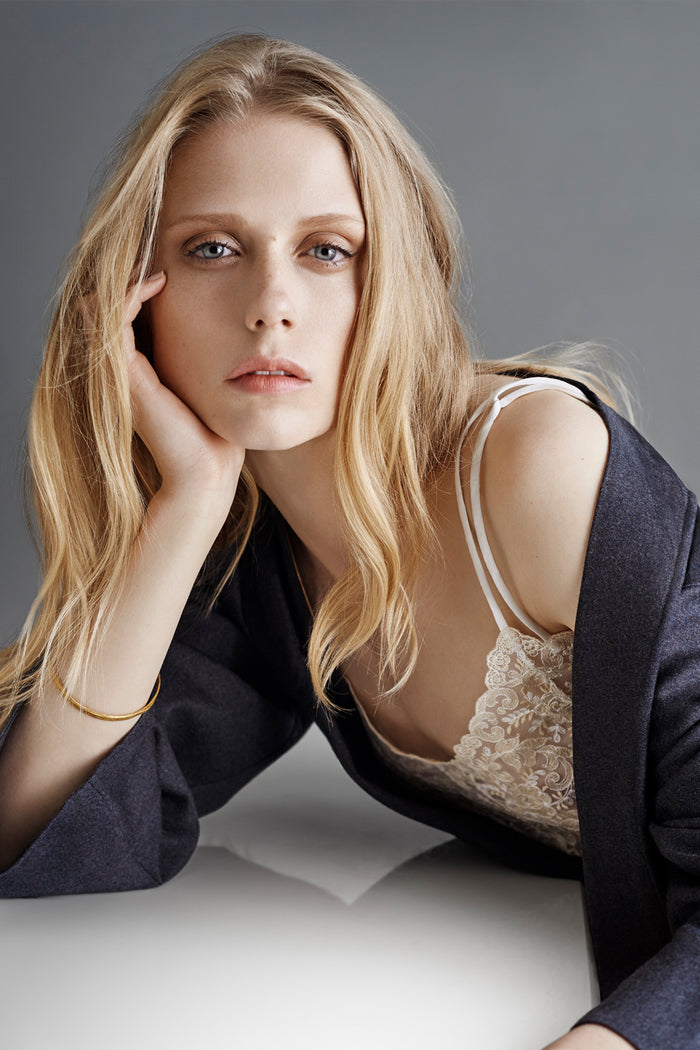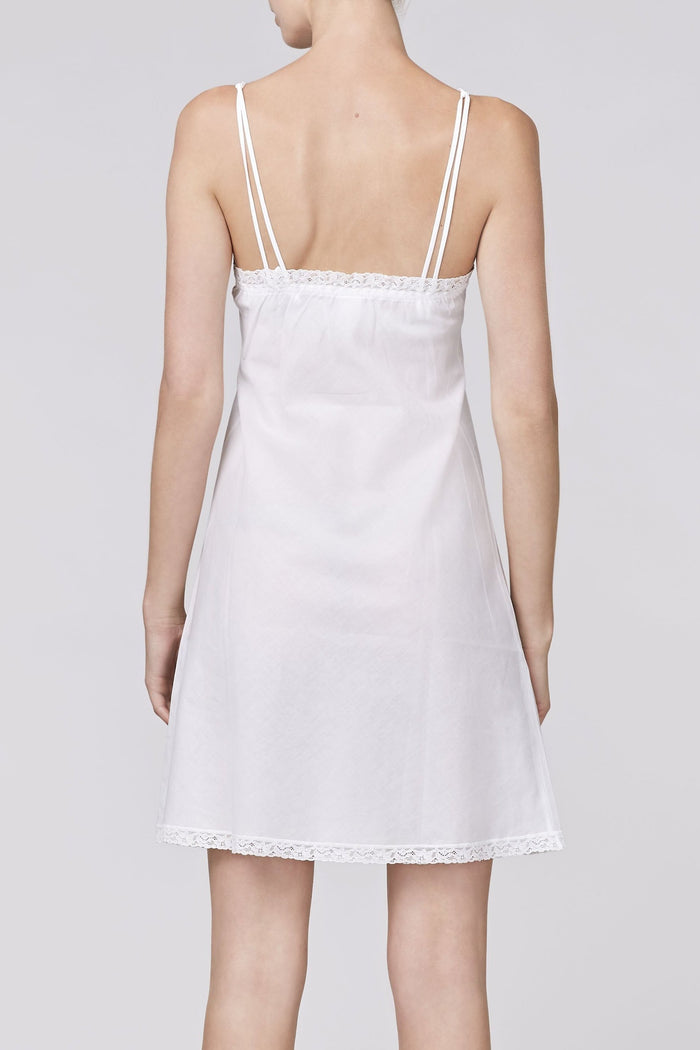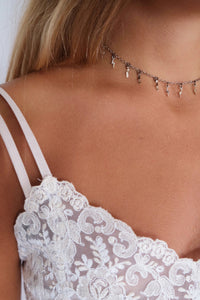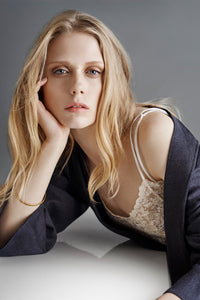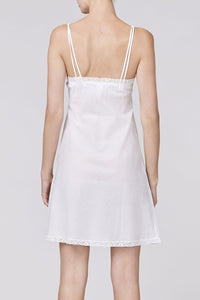 PARIS COTTON SHORT SLIP DRESS
Regular price $258.00 $206.00 €210.00 You save 20%
Description
Fabric
Fit + Care
Monogramming
Description
Our Paris nightdress cut from smooth and luxurious cotton can be paired with any of our long-length robes for an evening of elegant lounging or it can be worn over a t-shirt for a bold but casual summer look. The beautiful lace at the hem and décolletage add an element of sensuality, while the elasticated back allows for a dreamy night's sleep. Inspired by traditional handmade Florentine nightdresses, our Paris nightdress effortlessly and flatteringly drapes over the figure and is available in slate, snow, or poudre.
Fabric
Made from 100% cotton. This fabric is smooth, comfortable, and breathable. Trimmed with delightful 100% cotton Italian lace.
We are committed to slow fashion and Italian craftsmanship and are extremely proud that all of our luxury collections are produced at small family-run factories and laboratories in Italy. All of our suppliers comply with strict EU regulations and the materials we use are traceable, transparent, and guaranteed to be fair and responsible at every stage of the production process.
Fit + Care
◌ Fits true to size
◌ Model is 5ft 11in/ 1.80m, is a size UK8, and wears a size S
(UK08/ US04/ 40IT/ 36FR)
◌ Gentle hand wash or machine wash on a delicate cycle
◌ Rack or line dry. Do not tumble dry
◌ For more information please consult our care guide or email us at info@morphoandluna.com
Monogramming
We work with the finest machine Embroidery Ateliers in Milan to provide customers with a bespoke monogramming service available on any of our styles in an array of lettering fonts and silk thread colours. This bespoke service takes just one week and prices start from 10€ per letter. Please email info@morphoandluna.com for more information or to arrange this service.

*Please note that monogrammed items cannot be exchanged or returned unless faulty.