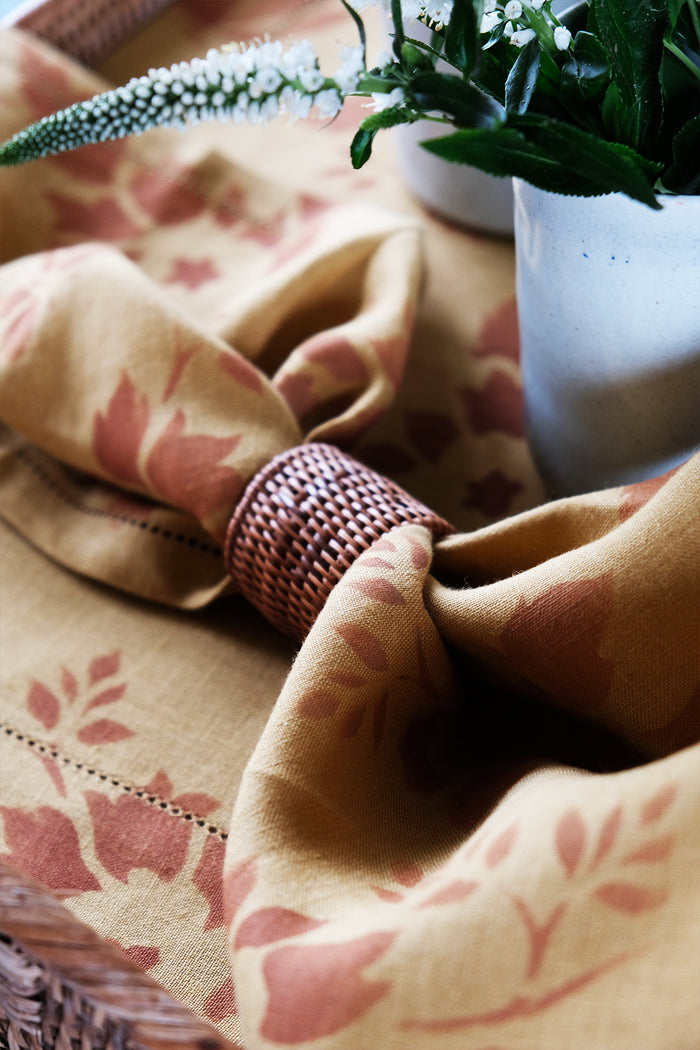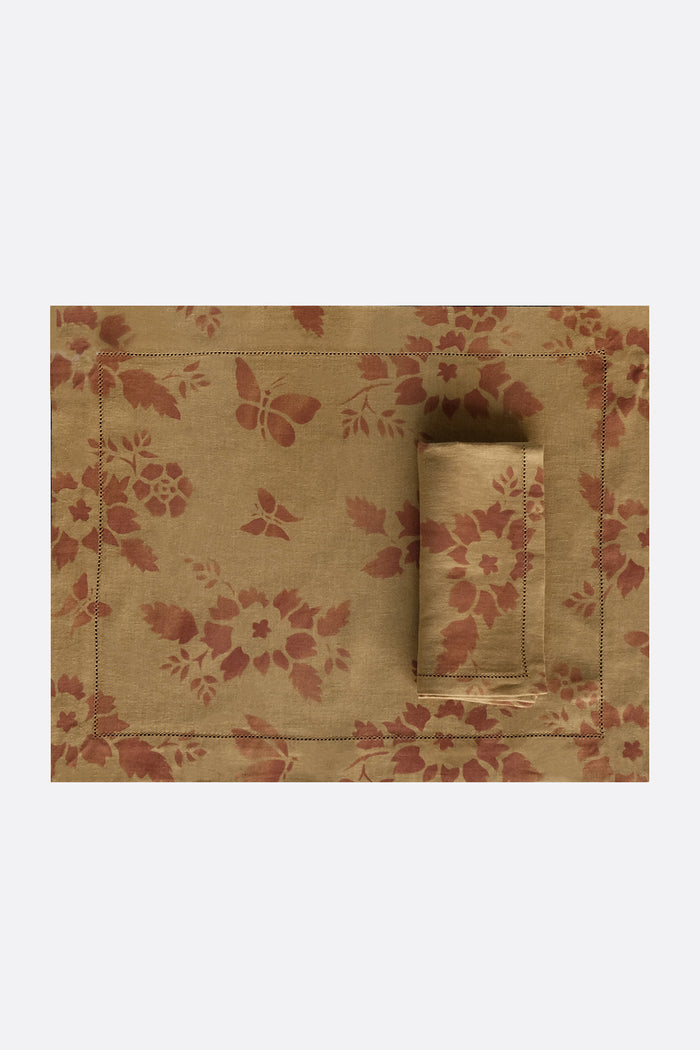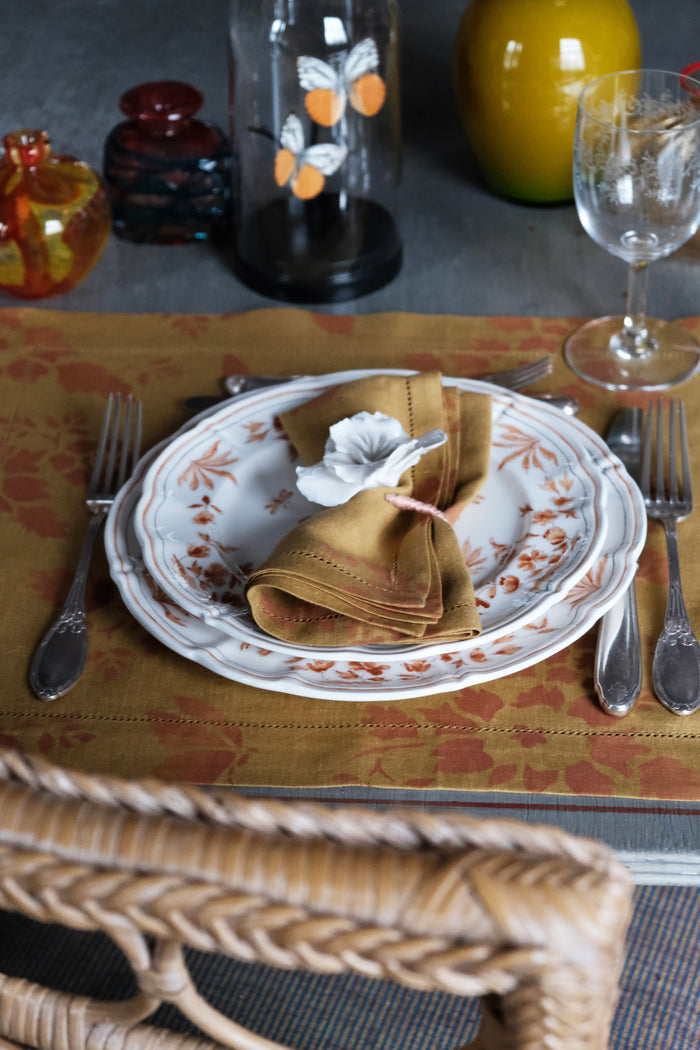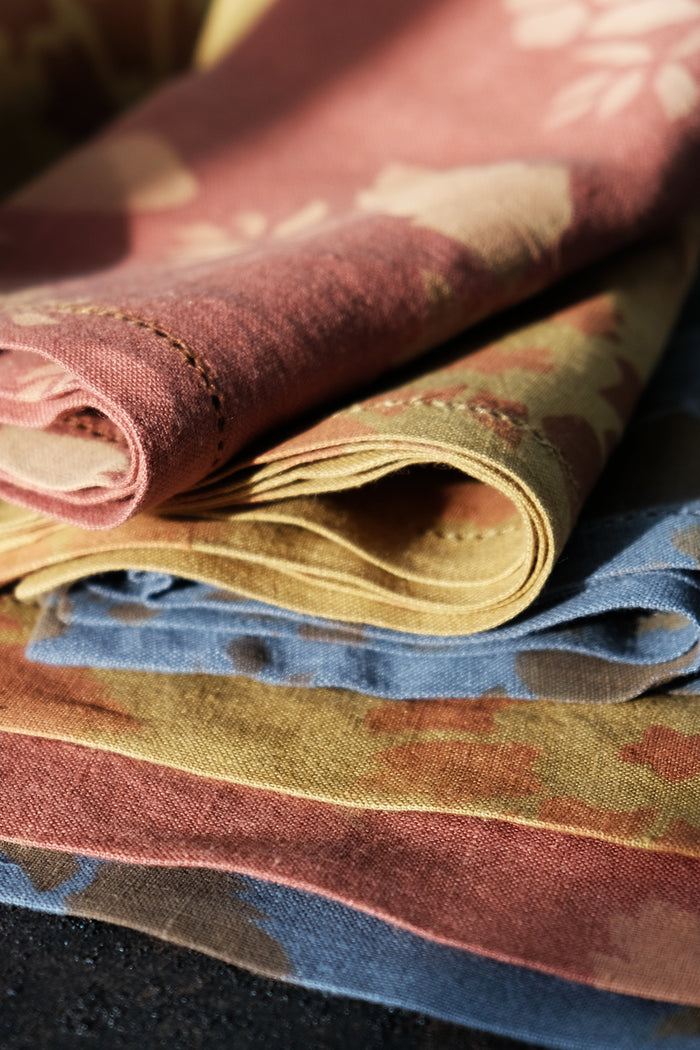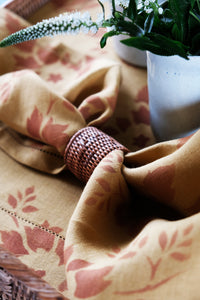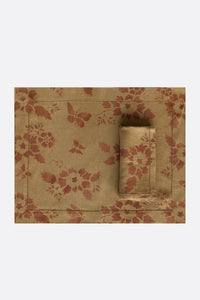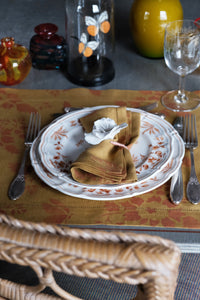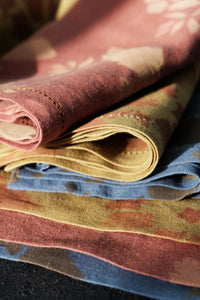 SET OF TWO HAND PAINTED AJOUR LINEN PLACEMATS & NAPKINS
Regular price $200.00 Sale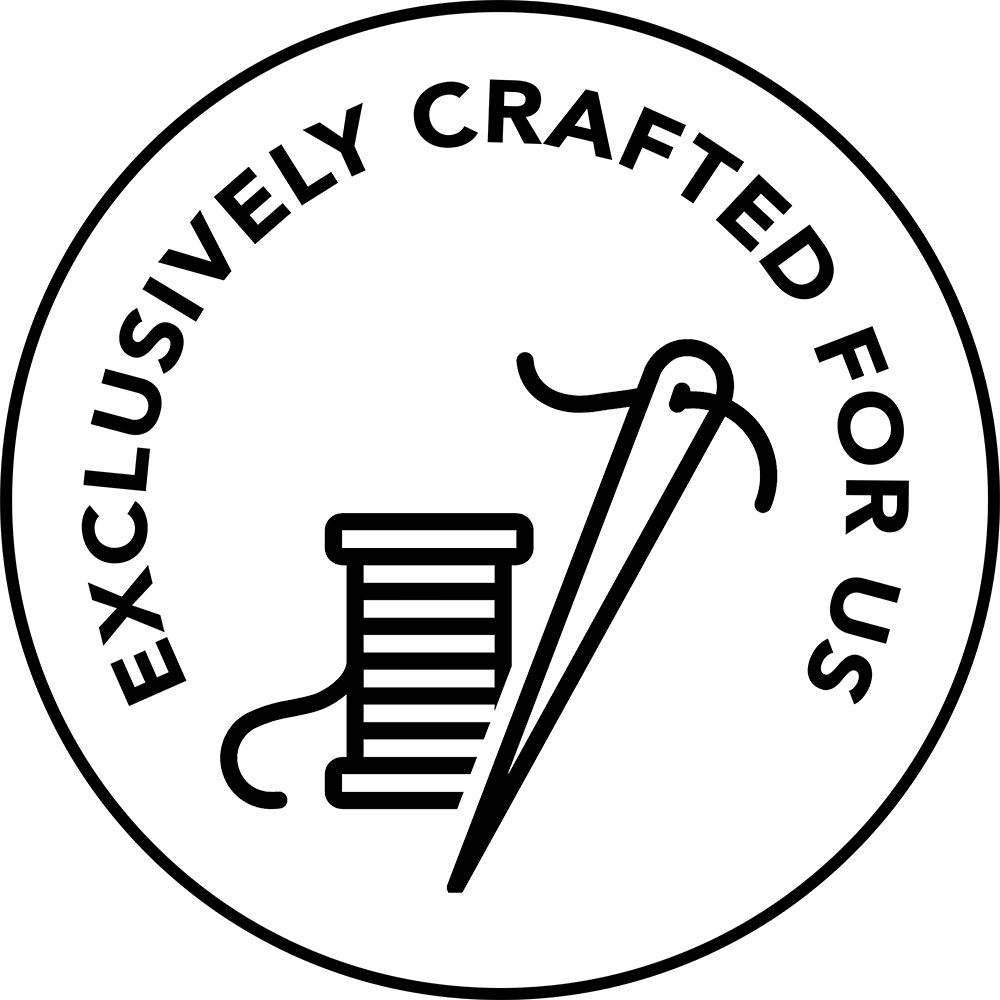 Exclusively Crafted For Us

Slow Living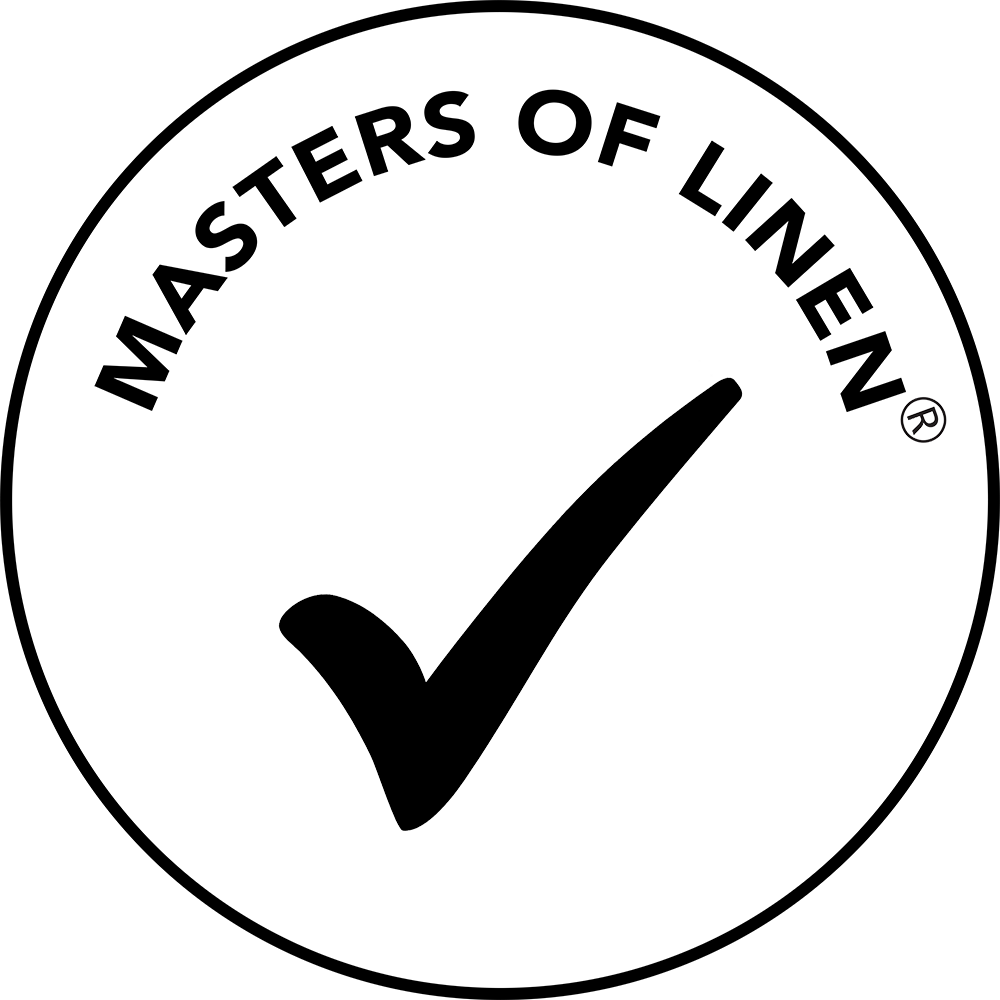 Masters of Linen®

Natural Material
Description
Fabric
Fit + Care
Monogramming

Inspired by our floral-infused 'Jardin de Nuit' print, this exclusive range of tableware features beautiful hand-painted butterflies and flowers, scattered on a backdrop of exquisite Belgian linen trimmed with a single hemstitched border. 
Each placemat and napkin is bespoke and individually painted by hand at Laboratorio Maggi, a family-run laboratory in the hilltops of Pavia in Lombardy, northern Italy.
The Maggi family grew up in a region steeped in history and renowned for its rich artisan heritage and textile culture. They have since spent the past thirty years decorating some of the most beautiful homes in the world, having honed their craft and perfected their eye for detail and colour under the tutelage of Renzo Mongiardino, one of Italy's most loved architects, interior designers and production designers.
• Sold as a set of two placemats and two napkins in one colour
•
Laboratorio Maggi has produced a limited number of hand-painted sets on fine Belgian linen exclusively for Morpho + Luna. 
If you would like to place a bespoke order please note the lead time is four weeks.
Fabric
This piece is crafted with 100% exquisite Belgian linen.

• Medium weight 160gr/m2
• Single hemstitch border
Our linen supplier holds the prestigious Belgian Royal Warrant: a mark of recognition for the quality of the linen provided by our supplier, as appointed by the King of Belgium. Our supplier was granted this title in 2006 and has retained it ever since.

Please note each piece is unique and individually hand-painted. As it is not mass-produced unique variations inherent to the natural beauty of the hand-painted decorations may arise; such variations are considered intrinsic characteristics of the piece and the traditional method by which it was created.
Fit + Care
Placemats: Width 40cm x Length 50cm with a 5cm border / 15.7" x 19.7" with a 2" border. 
Napkins: Width 40cm x Length 40cm with an ajour trim / 15.7" x 15.7".
Care:
• This piece can be washed by hand or machine washed at 30° on a delicate cycle 
• Rack or line dry, do not tumble dry
• For best results launder regularly and iron whilst slightly damp
• Do not use bleach, softener or boiling water
Linen gets softer with each wash. As with all linen products please allow for approx. 3% shrinkage when first washed - no further shrinkage will occur.
Monogramming
We work with the finest machine Embroidery Ateliers in Milan to provide customers with a bespoke monogramming service available on any of our styles in an array of lettering fonts and silk thread colours. This bespoke service takes just one week and prices start from 10€ per letter. Please email info@morphoandluna.com for more information or to arrange this service.

*Please note that monogrammed items cannot be exchanged or returned unless faulty.