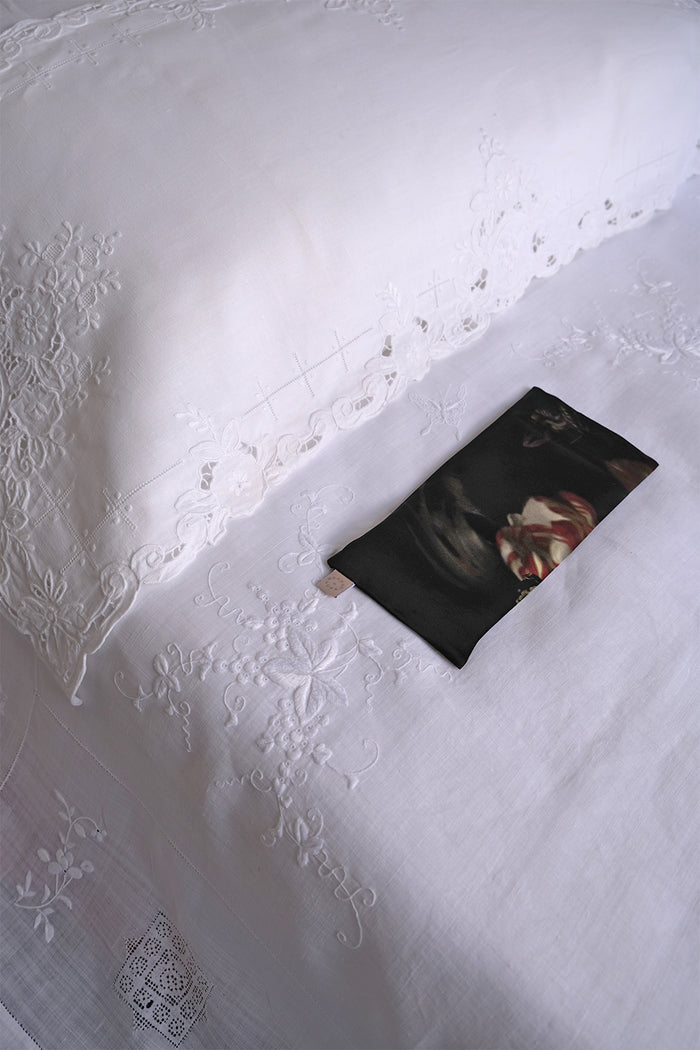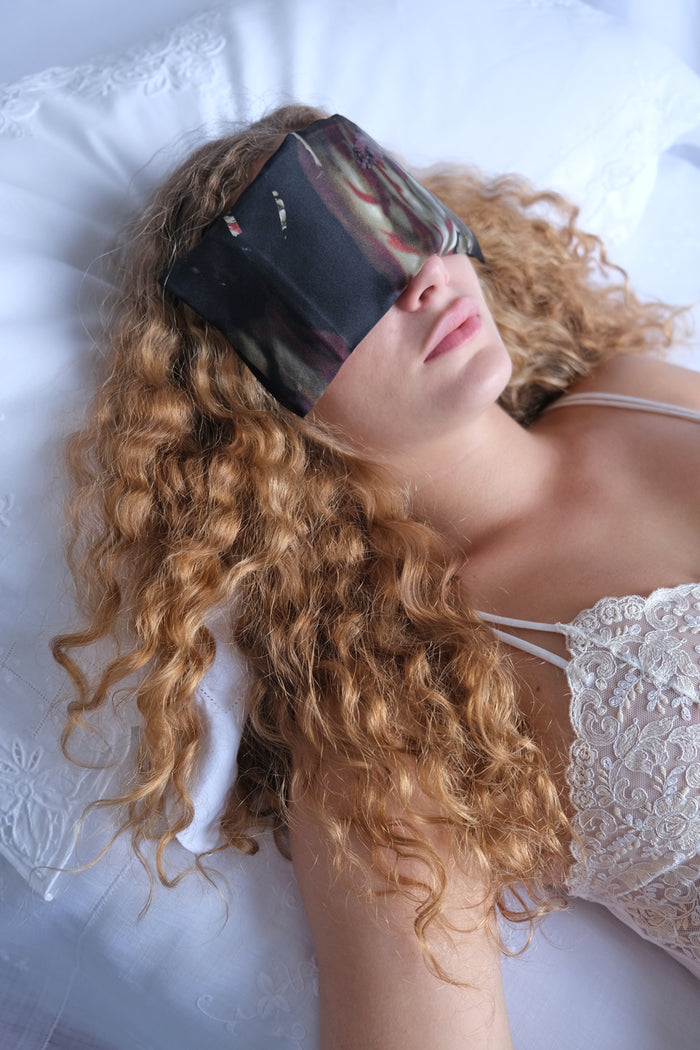 FREIJA SILK EYE PILLOW
Regular price $54.00 Sale
Description
Fabric
Fit + Care
Monogramming
Description
Enhance your sleep ritual with Morpho + Luna eye pillow. Therapeutic 22 momme mulberry silk eye pillow helps release facial tension and calm the mind. It gives more benefit to the body than just shutting down the light. Use it during restorative yoga, meditations, after intense screen time in order to soothe the eye and to relieve eye strain, before sleep or while travelling. 
Fabric
This smooth and super soft 100% mulberry silk is expertly printed in Como, Italy as the region is home to the best silk printers in the world. The soft inner pillow is filled with organic wheat grains and is made of 100% cotton.
We are committed to slow fashion and Italian craftsmanship and are extremely proud that all of our luxury collections are produced at small family-run factories and laboratories in Italy. All of our suppliers comply with strict EU regulations and the materials we use are traceable, transparent, and guaranteed to be fair and responsible at every stage of the production process.
Fit + Care
Monogramming
We work with the finest machine Embroidery Ateliers in Italy to provide customers with a bespoke monogramming service available on any of our styles in an array of lettering fonts and silk thread colours. This bespoke service takes just one week and prices start from 10€ per letter. Please email info@morphoandluna.com for more information or to arrange this service.

*Please note that monogrammed items cannot be exchanged or returned unless faulty.