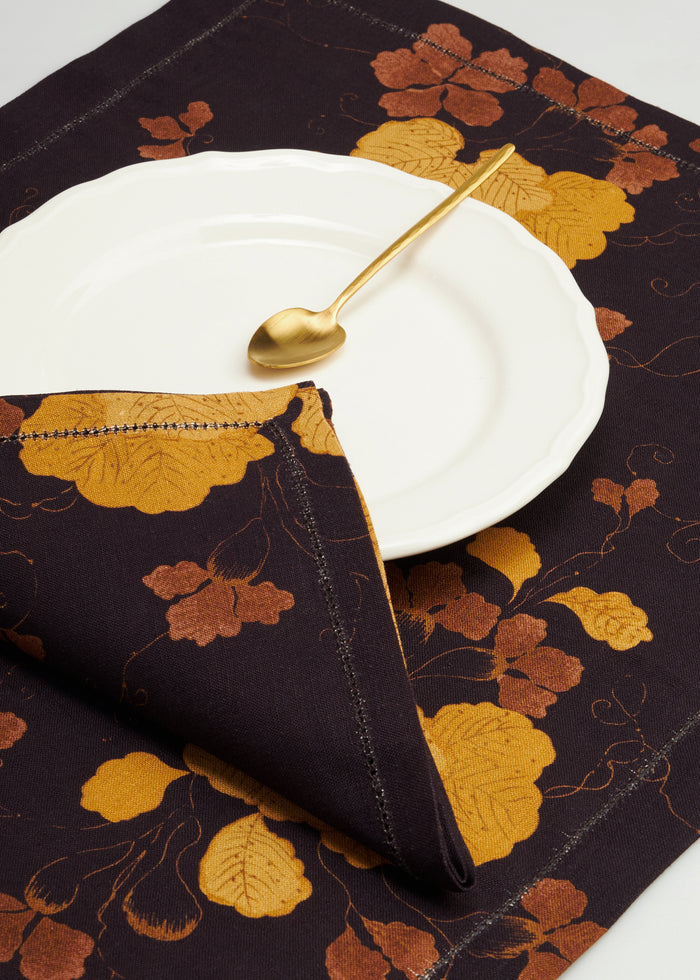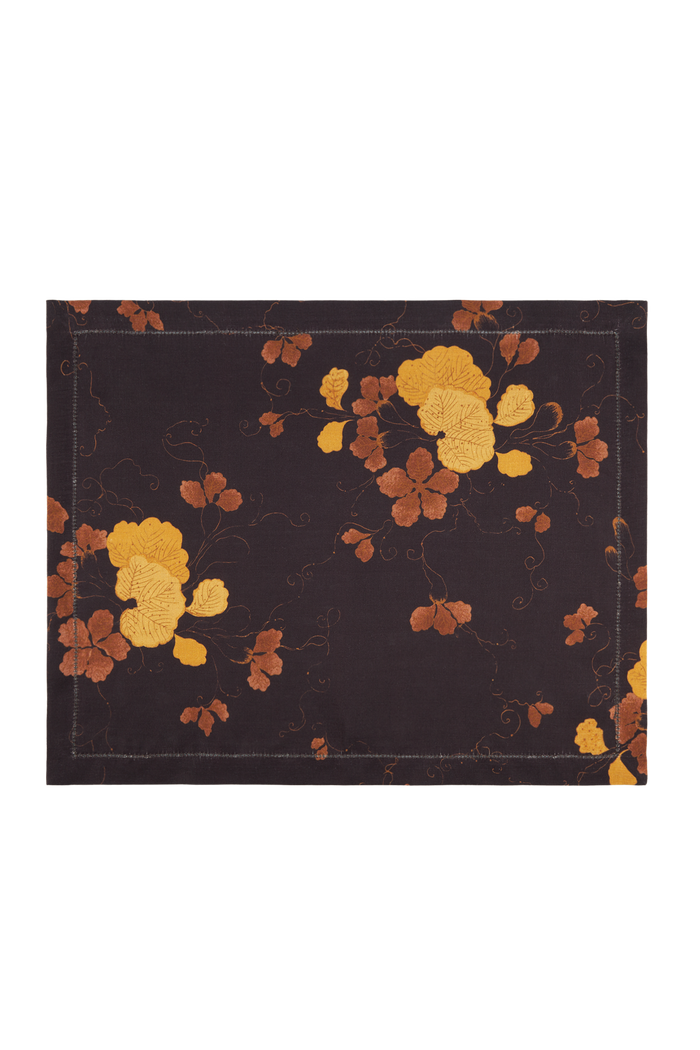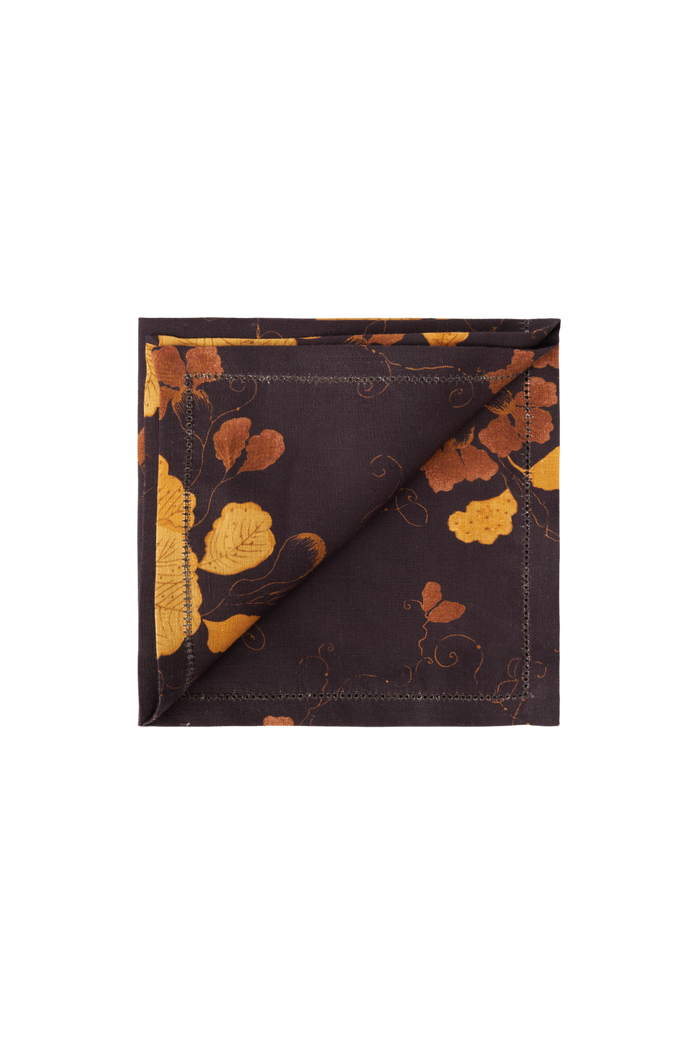 SET OF TWO PRINTED LINEN PLACEMATS & NAPKINS
Caramel
Linen
Lullaby Leaves Collection
Regular price $118.00 Sale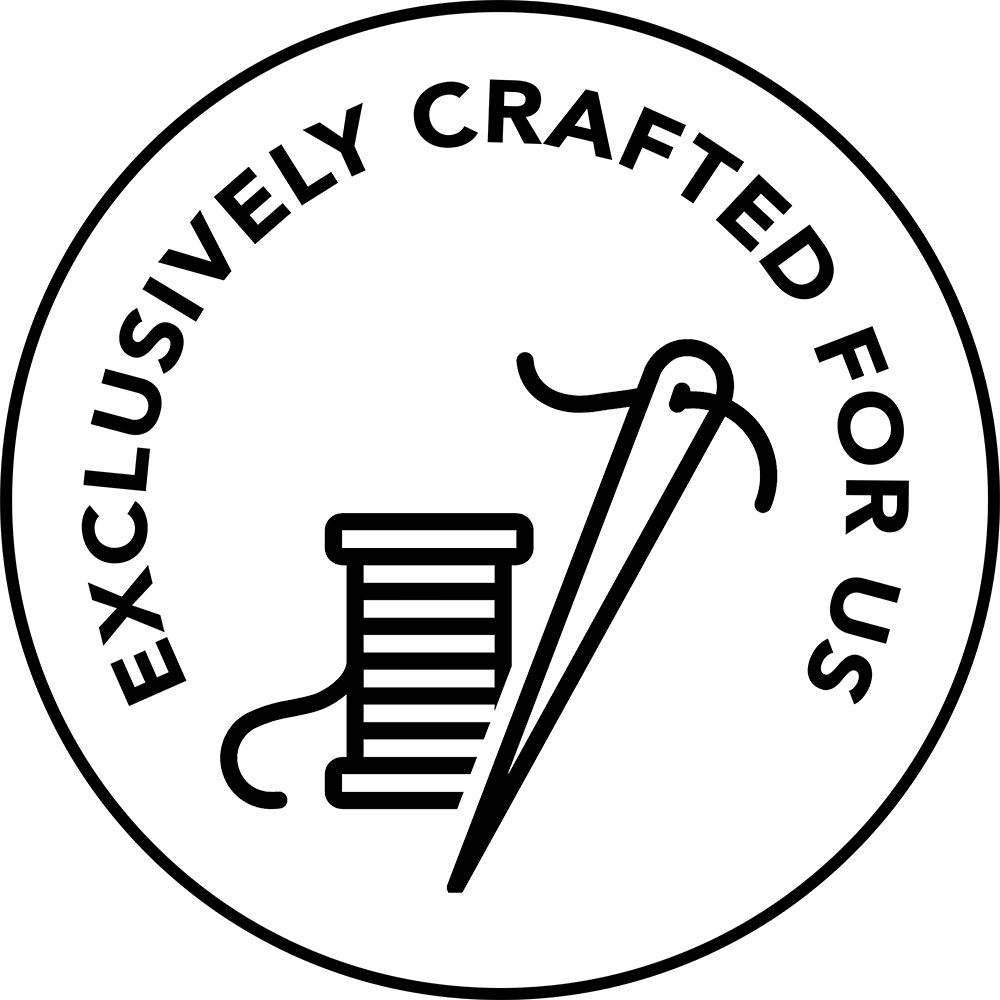 Exclusively Crafted For Us

Slow Living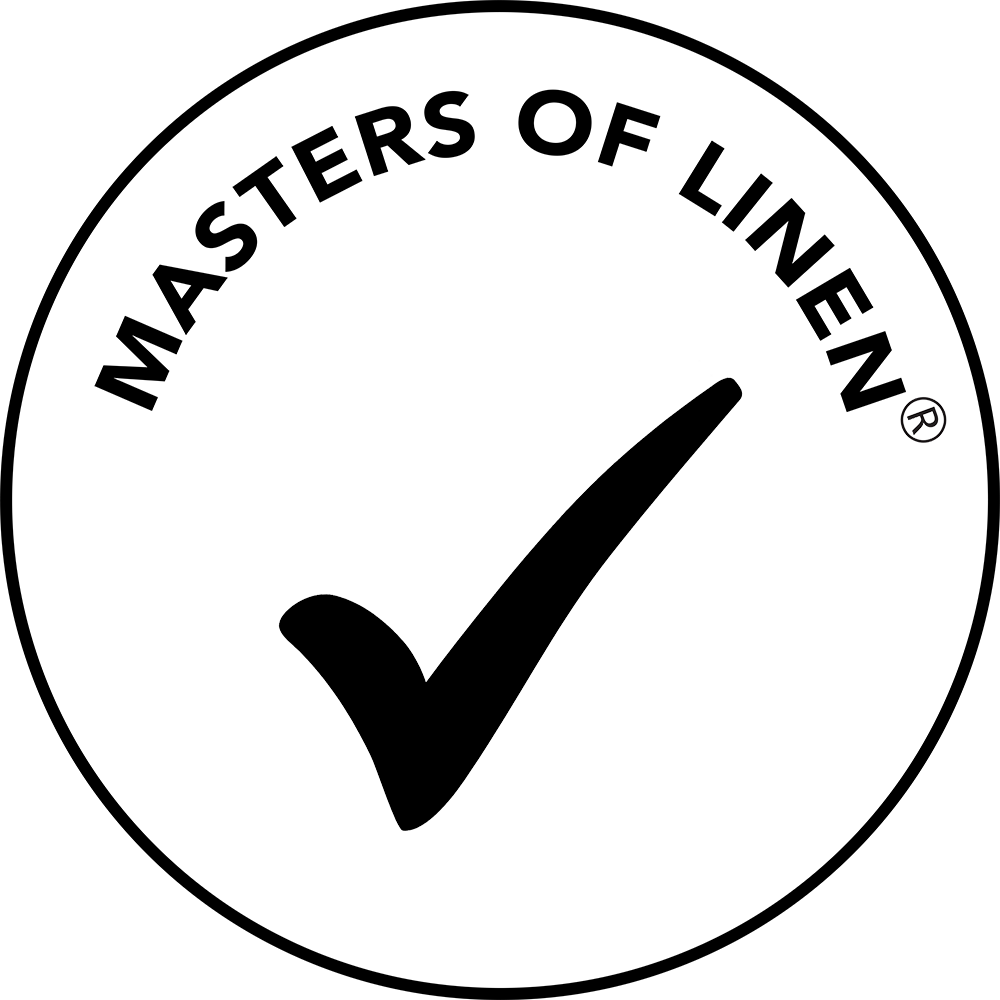 Masters of Linen®

Natural Material
Description
Fabric
Fit + Care
Monogramming

These linen placemats showcases our exclusive and limited edition print Lullaby Leaves, which we discovered in the archives of the world-renowned textile icon Mantero.

The print is inspired by the Japanese Art Deco movement which flourished in the country from the 1920s to the 1940s. The resulting abstract floral pattern depicts twirling Gingko Bilboa leaves with their distinctive fan shape, a symbol of strength, hope and peace for centuries.

In caramel and/or rose gold, they make a festive table decoration.
Fabric
• 100% European linen
• Medium weight 160gr/m2
• Single hemstitch border
We are committed to slow fashion and Italian craftsmanship and are extremely proud that all of our luxury collections are produced at small family-run factories and laboratories in Italy. All of our suppliers comply with strict EU regulations and the materials we use are traceable, transparent, and guaranteed to be fair and responsible at every stage of the production process.
Fit + Care
Placemats: Width 40cm x Length 50cm with a 5cm border / 15.7" x 19.7" with a 2" border. 
Care:

• This piece can be washed by hand or machine washed at 30° on a delicate cycle
• Rack or line dry, do not tumble dry
• For best results launder regularly and iron whilst slightly damp
• Do not use bleach, softener, or boiling water
Linen gets softer with each wash. As with all linen products please allow for approx. 3% shrinkage when first washed - no further shrinkage will occur.
Monogramming
We work with the finest machine Embroidery Ateliers in Milan to provide customers with a bespoke monogramming service available on any of our styles in an array of lettering fonts and silk thread colours. This bespoke service takes just one week and prices start from 10€ per letter. Please email info@morphoandluna.com for more information or to arrange this service.

*Please note that monogrammed items cannot be exchanged or returned unless faulty.