CELEBRATE NATURE'S DANCE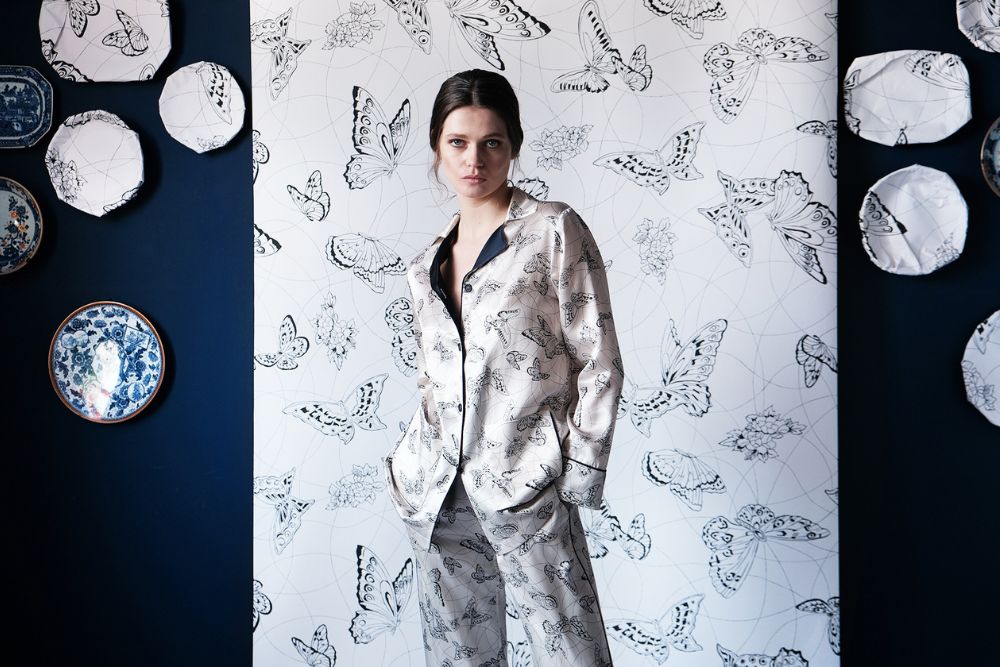 In the heart of a tranquil garden, the dance of butterflies unveils a captivating spectacle of beauty and wonder. These fragile creatures, with their vibrant colors and graceful flight, hold a power that transcends their brief existence, leaving a lasting impact on those who witness their mesmerizing ballet.
In essence, the power of dancing butterflies lies in their ability to inspire transformation, mindfulness, resilience, and a deeper appreciation for the beauty of life. They are nature's enchanting messengers, reminding us of the magic that exists in the world around us.
So, the next time you encounter a butterfly in its graceful dance, take a moment to appreciate the profound lessons it carries and the magic it brings to our world.
For our AW23 collection, we have reimagined our iconic Dancing Butterfly print for the season for a pyjama set and for a kimono. This exquisite design captures the enchanting sight of butterflies taking flight against a lighter backdrop. Explore the collection and let the butterflies inspire your dreams. 🦋 
With love,
- Cécile and the Morpho + Luna team