MIMI THORISSON X MORPHO + LUNA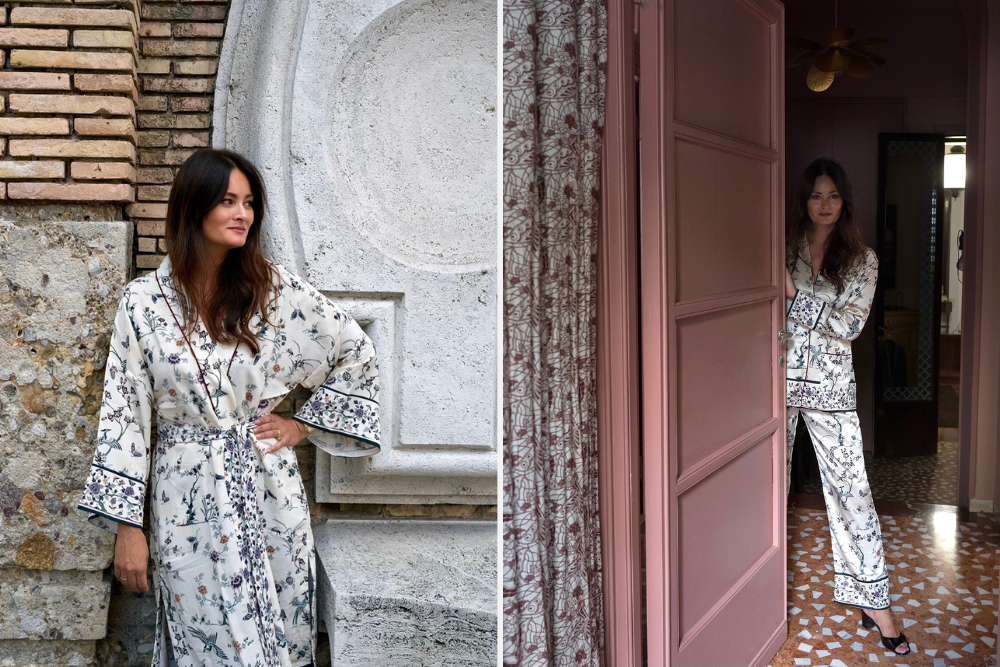 Mimi Thorisson, celebrated for her culinary artistry and her series of successful cookbooks, enchants with her aesthetics, a beautiful and numerous family and heartfelt narrative.
Now residing in Turin, Italy, Mimi continues to draw inspiration from her rich French-Chinese heritage while embracing the flavors and rhythms of her new Italian surroundings. Renowned for her captivating culinary workshops, she seamlessly blends culture, tradition, and a deep passion for food and travelling, offering a delightful gastronomic journey to all who engage with her work @mimithor. 
The Capsule Collection: Chinoiserie Dreams
On a serendipitous day in Milan, last Spring, our studio was illuminated by Mimi's surprise visit. Since we met, thanks to Instagram, our connection was instant, and that day we joked about the idea of co-creating something together.  It felt like an exciting dream, brimming with endless possibilities. 
As we chatted, Mimi shared her love for her Chinese roots and her newfound fascination with ancient Chinoiserie art. We both felt the urge to pay homage to this rich tradition, aiming to create something truly meaningful. Our journey began at the Mantero Archives, a repository of ancient books and prints that held secrets from centuries past. Our challenge wasn't in finding inspiration but in selecting from the many captivating designs that called out to us. Months passed like pages in a captivating story, filled with careful research, exciting discussions, bursts of creative inspiration, and countless moments of fascination. This journey into the realms of art and history brought us closer to realizing our shared vision.
The Collection's Essence
Drawing inspiration from ancient chinoiserie, a European ode to East Asian artistry, the limited edition print we co-created is a homage to Mimi's roots and our shared aesthetic vision. Serene motifs of birds, florals, and intricate patterns grace the finest silks, reflecting a harmony of contemporary tradition.
Together, we've crafted a sleepwear capsule that encapsulates the essence of beauty in every detail. Through this collaboration, Morpho + Luna and Mimi Thorisson invite you to experience luxury, and a touch of timeless heritage. Thank you, Mimi, for this unique collaboration and Oddur Thorisson for the beautiful photos!
With love,
- Cécile and the Morpho + Luna team