LES IRRÉSISTIBLES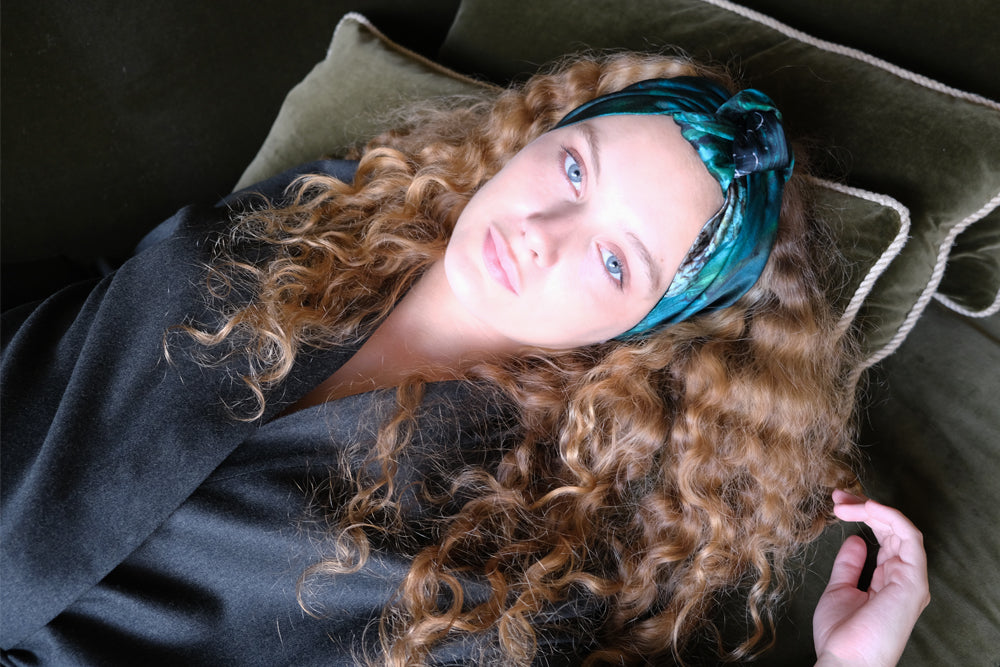 Morpho + Luna's ever-evolving collections are inspired by the essence of nature, beauty, and art. We celebrate these attributes by supporting slow fashion, sustainable luxury, and environmentally conscientious practices.
Our new Les Irrésistibles accessories line uses archived fabric from past collections and each piece was handcrafted in Como, Italy using 100% Mulberry silk. 
Reuse, rework, reimagine and revive.
"Rien ne se perd, tout se transforme." - A. Lavoiser
The Aurelia Silk Headband
A statement piece which is not only good for your hair, it is also an enviable accessory that can be worn with jeans or gowns.
This headband comes in 3 different prints, Jungle Blue, Seaforest and Black, all of which match our pyjamas and robes.
Discover Aurelia
The Freija Silk Eye Pillow
To sleep, per chance to dream...
This weighted eye pillow, will help soothe and relax tired eyes whilst being gentle on skin. Filled with meticulously cleaned wheat grown in Lancashire, UK, you can add a few drops of your favourite essential oil to the inner cotton pillow or you can experience the naturally calming aroma, by itself.

This eye pillow comes in 5 different prints.
Discover Freija
The Flora Silk Lavender Set,
Features three sachets filled with lavender and tied in velvet ribbons. 
Lavender increases slow-wave sleep, helps to reduce stress, insomnia, restlessness and headaches. Whether one is by your bed, in your lingerie drawer or wardrobe, breathe in the calming aroma and evoke memories of warm summer days.
Discover Flora