THE LAVENDER COLLECTION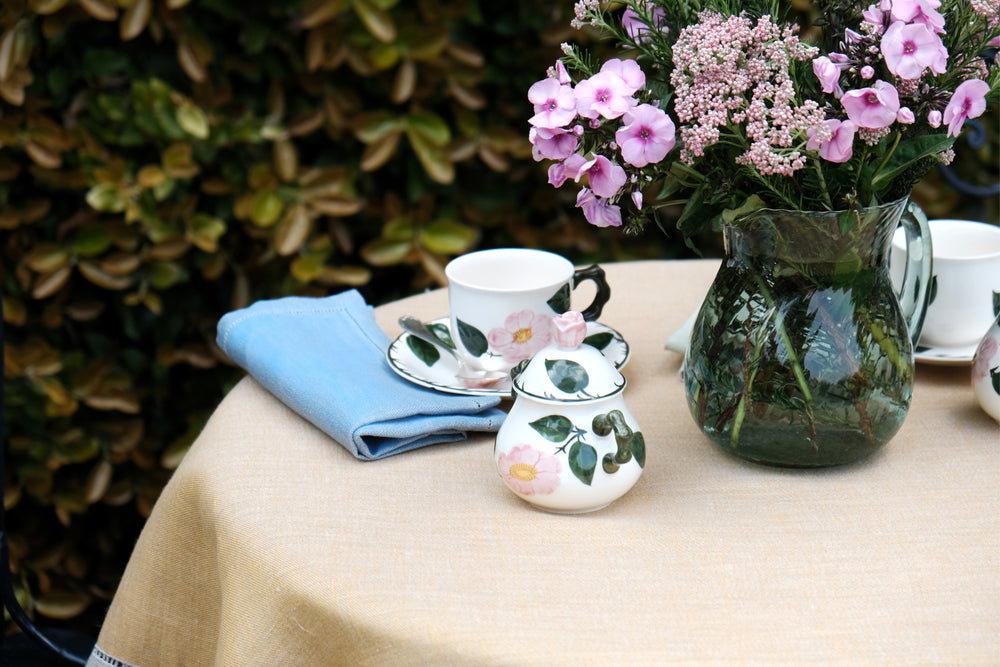 Exclusively made for Morpho + Luna, our Lavender Collection of table linens – place mats, napkins, tablecloths, and runners – are made with yarns spun at a small family-run in Puglia, in Southern Italy by a father and son duo.

The yarns are then woven into beautiful Italian jacquard linen using a unique mélange of natural and dyed yarns following traditional 'punch card' techniques, on shuttle looms guided by jacquard machines. These machines were created in 1804 by Joseph-Marie Jacquard and transformed pattern cloth making in the 19th century but are now an incredibly rare and traditional artistic practice.





In keeping with the traditional influence and Puglia's decorative heritage, each piece is then trimmed with Ajour lace: a traditional bobbin technique indigenous to southern Italy.
With travel still restricted for many this summer, we created this collection in four earthy colours inspired by Puglia's rich and diverse landscape to provide an escape from the ordinary and bring a touch of Italian charm to your table.





We love to mix and match the colours and create bright, whimsical table settings filled with handblown glassware, sweet-smelling flowers, and rich, seasonal produce to transform everyday dining into an Apulian reverie.
This collection is truly an ode to Puglia, and we can't wait for you to enjoy creating your own Italian-inspired table settings & add a touch of Morpho + Luna charm to your breakfast, lunch, or dinner, wherever you may be this summer.




To order the Lavender Collection please click here.