AW23 "LE VOYAGE DANS LA LUNE"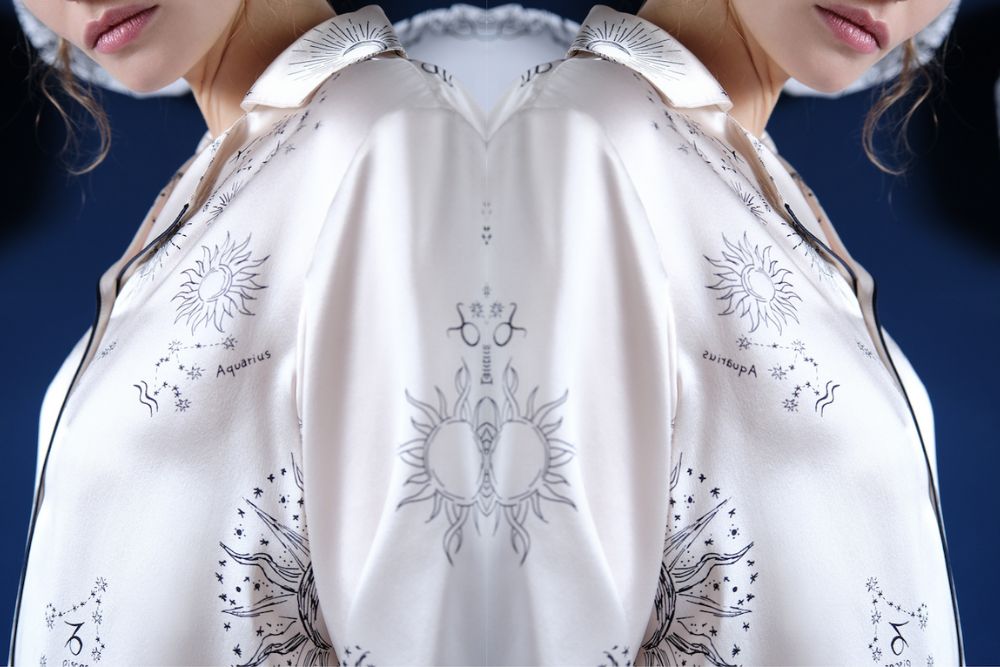 Dive into a world of dreams with Morpho + Luna's sleepwear collection, inspired by Georges Méliès' enchanting 1902 film, 'Le Voyage Dans la Lune.' Just as Méliès' film captured the imagination of generations, our sleepwear collection combines beauty and style to transport you to a realm of timeless luxury. 
Our AW23 collection invites you to traverse an imaginary realm where night and day blend seamlessly together. This symbolic shift in continuity remains rooted in our brand's core essence and mission: to empower the Morpho + Luna woman with beauty and confidence through exquisite sleepwear. Our commitment to excellence is reflected in every meticulously designed piece, ensuring attention to the finest details. The versatility of our garments knows no bounds, allowing you to wear them anytime, anywhere, without constraints.
At the heart of the collection, our signature materials, notably flowing silk, continue to provide style, comfort, and functionality. Printed silk takes center stage in crafting feminine pyjamas, robes, and kimonos, all of which harmonize beautifully with a refined palette of solid colors.
The AW23 "Le Voyage Dans la Lune" collection encapsulates the essence of adventure, luxury, and the comfort of home. Elevate your everyday moments with Morpho + Luna, where dreams seamlessly blend with reality, and the boundaries between night and day disappear in an enchanting journey of self-expression and style.
We invite you to discover the "Voyage dans la Lune" AW23 Collection by Morpho + Luna.
With love,
- Cécile and the formidable team