HOME FROM HOME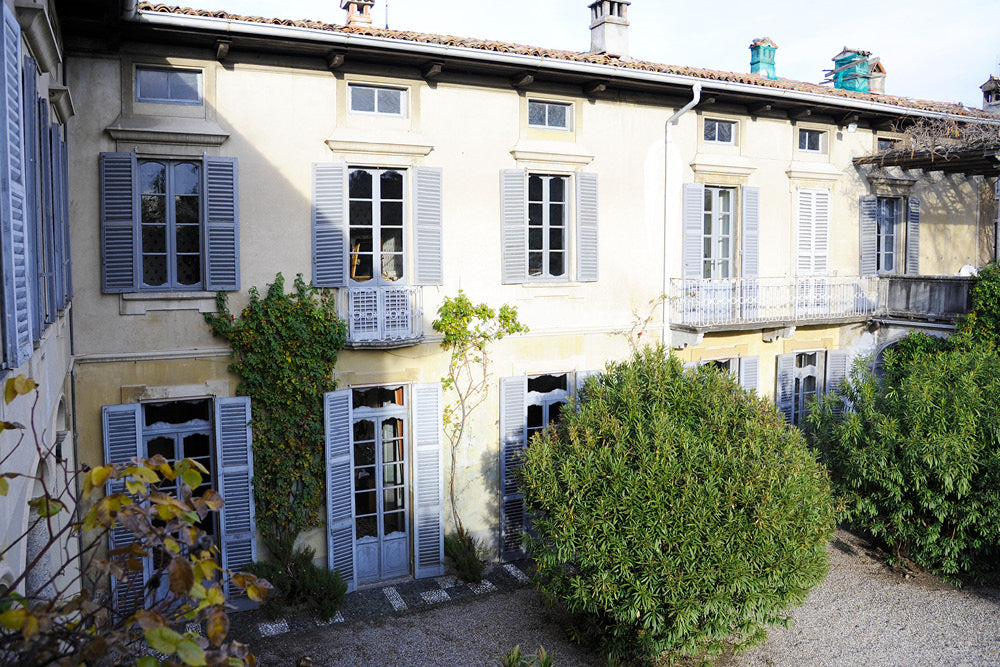 Our search for a suitable shoot location for the autumn/winter 2018 collection led us to Morpho + Luna's natural home, Italy. Founder Cécile Gavazzi Daccò was keen to emphasise the Italian roots of the brand in the story, and where better to do that than at a former home of Cécile's late grandmother?
Situated near Lake Como in Lombardia, this early 18th-century house has also been the former home of two renowned Milanese creatives – the poet Carlo Porta and the novelist and poet Alessandro Manzoni, whose most famous work, The Betrothed, was set around Lake Como. 
'Torricella' remains in Cécile's family to this day, and has a distinct decor that has been left virtually untouched for 70 years, serving as an exquisite snapshot of days gone by. Its intricately crafted furniture, eclectic floral wallpaper and marble flooring together form a sophisticated example of a Milanese family home in the 1950s.
'I spent many long summers in this beautiful family home so it is very special to me,' says Cécile. 'It was therefore an ideal location for our shoot as the Morpho + Luna aesthetic is so heavily influenced by my past.'
Working with a Milan-based team, talented photographer Caroline Gavazzi (Cecile's sister) brought her unique style of composition to the story. 'Caroline really understands the essence of Morpho + Luna,' explains Cécile, 'and of course the family connection really enhanced the feeling of heritage and gave our campaign some soul.'
Caroline agrees. 'I was delighted to shoot the new collection for Morpho + Luna,' she says. 'Cécile and I share a very similar aesthetic in our creative work, and for me it was a wonderful experience to spend time in our late grandmother's home in Como – a perfect fit for Morpho + Luna's effortlessly chic style.'