BEHIND EVERY OBJECT, THERE'S A HUMAN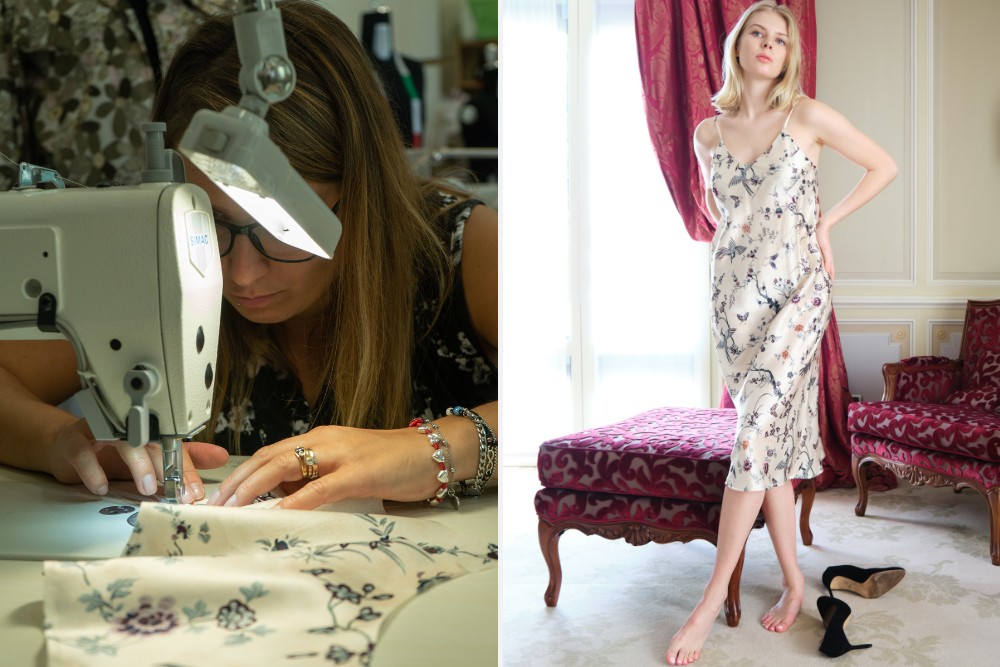 Every crafted object has a story, often intertwined with the life of its creators. This belief resonates deeply with the motto of Cooperativa Alice: "Behind every object, there's a human." Operating out of tailoring labs in Milan and Brescia in Italy, this non-profit cooperative is more than just a craft house - it's a beacon of hope for women who have faced vulnerabilities.
For many women, a tumultuous past can make the future appear bleak. Cooperativa Alice aims to rewrite this narrative by offering these women a chance to reclaim their social role and achieve economic independence. The cooperative's mission is built on the foundation of inclusivity, empowerment, and sustainable development. Their approach? Merging the finesse of Italian craftsmanship with the realm of luxury.
 
Cooperativa Alice tailoring lab

But Cooperativa Alice's impact isn't limited to just producing luxurious items. Their real power lies in training and social reintegration programs that have, for years, turned lives around. Each Morpho + Luna made-to-order creation is a testament to their commitment. The result? Not just products, but authentically crafted stories of resilience, talent, and hope.
Morpho + Luna celebrates the spirit of Cooperativa Alice, a testament to how vulnerability can be transformed into strength, and craftsmanship into tales of luxury. We are proud to work alongside this amazing team, crafting not just products, but narratives that inspire.


The Cooperativa Alice tailoring lab team in Brescia. The lab originally began as a theatrical tailoring.
Explore our Made-To-Order collection [here]. If you don't find what you're seeking, we're here to work wonders for you. Reach out to us at
info@morphoandluna.com
for inquiries.
With love,
- Cécile and the Morpho + Luna team