ANTICA STAMPERIA DI CARPEGNA X M + L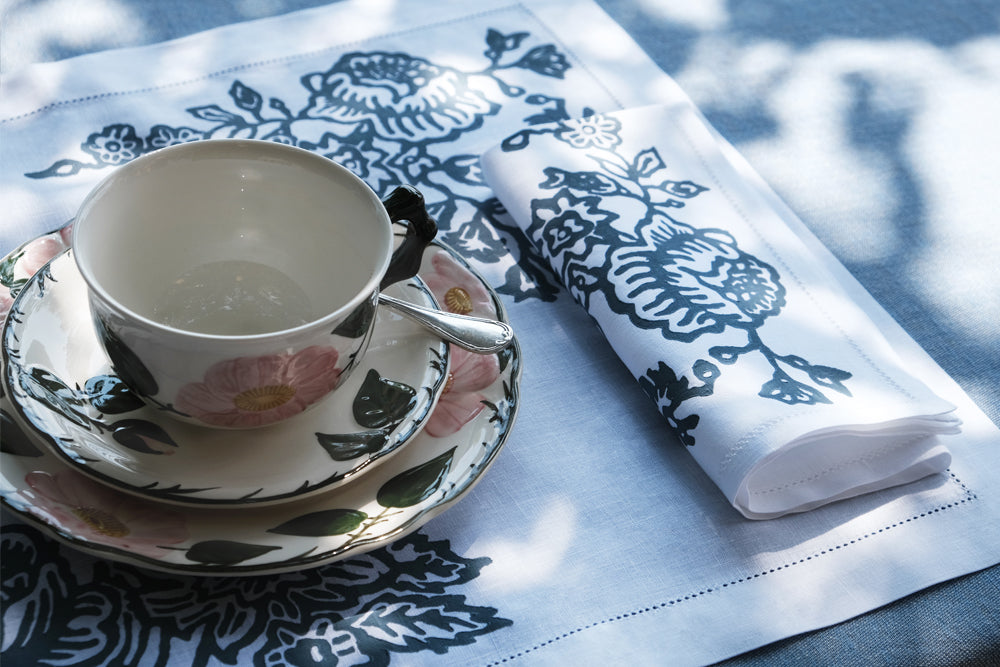 We are delighted to announce the launch of our new Antica Stamperia di Carpegna x Morpho + Luna block printed tableware.

Featuring a contemporary take on the artistic traditions and regional specialities of Emilia Romagna, our floral and butterfly block printed placemats and napkins are individually hand block printed with hand carved wooden blocks on fine white ajour linen at Antica Stamperia di Carpegna, a three generations family-owned laboratory in northern Italy.



Antica Stamperia di Carpegna have specialised in traditional rust block printing for over two centuries and the techniques used have been passed down and refined over generations.
To create each design, wooden blocks are individually carved from pear or walnut wood by the maker and are then dipped in an ancient mix of wine vinegar, wheat flour and iron rust - a 300-year-old recipe which forms the basis of Antica Stamperia di Carpegna's unique rust printing technique.
Each block is then placed carefully on fabric and beaten by hand with a mallet to create a distinctive pattern. The fabric is then left to dry for a couple of days before the colour is fixed with 'Ranno', a timeworn technique comprised of ashes and hot water to stop the pattern transferring or fading when washed.
The process is truly unlike any other form of pattern making and the resulting collection of placemats and napkins are beautifully distinctive in both detail and simplicity.

To shop the Collection please click here.