A YEAR OF CHANGE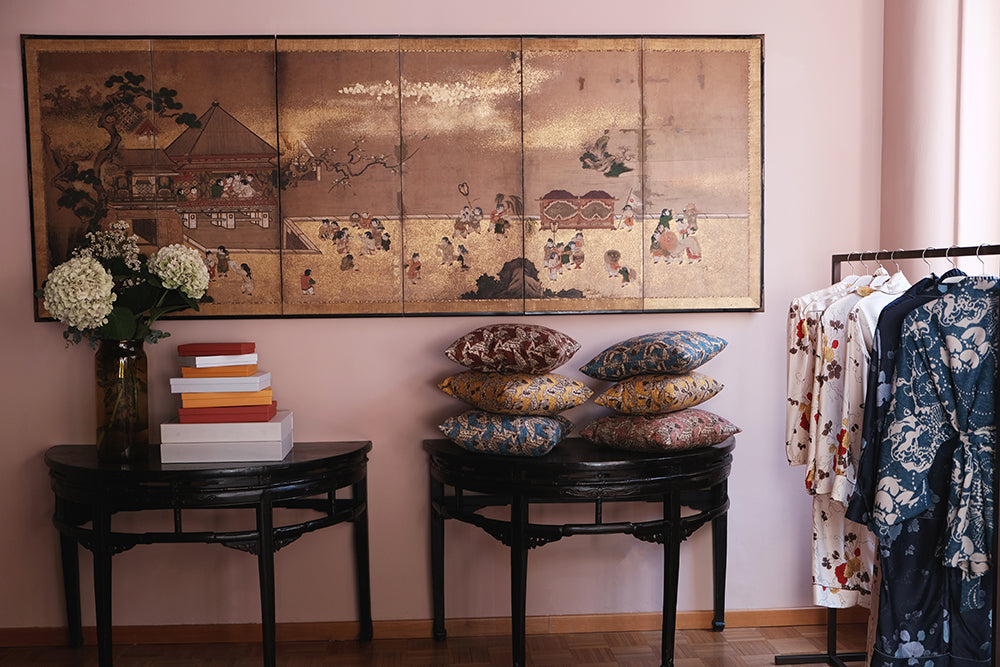 For the first time in several weeks, we are all together, back at our desks. While chatting about our summer adventures and the excitement of the year to come, our team is working hard on Morpho + Luna's next collection. But in planning for the future, we are reminded of the past year and all that we have accomplished.
It wasn't so long ago that Morpho + Luna was based in London, with only a tiny staff and operating out of my home office in Kensington. But like so many of us, something changed during the darkest days of the pandemic. While the whole world was frozen, it became clear that the company needed its own new adventure; little did I know it would take me along with it!
Propelled by our love of quality, our dedication to 'slow-fashion,' and a desire to move back to my home country, we decided to move the Morpho + Luna office from London to Milan. I labored over the decision for several months, but it turned out that once I began, all the pieces fell into place. Sometimes you know you are doing the right thing when the hardest part is making the decision to act.
Our studio on Via Melegari (just around the corner from Villa Necchi on Via Mozart) was the first place I saw. The moment I stepped into the space, with its elegant entrance and large windows flooded with light, I knew it was the right place for both the showroom and our office. My friends, designers Nathalie and Virginie Droulers, helped me choose the colors for the office—details that helped create the right atmosphere for us to move into. Before I knew it, Morpho + Luna had a new home in Milan.
Since I started Morpho + Luna in 2014 years ago, this company has been a part of me—a butterfly that followed me wherever I went. Soon after we secured the showroom, I found an apartment only a few blocks away. Morpho + Luna was no longer just a subject in my story: I had become a moon caught in its orbit. Soon enough it began attracting others too.
Sissi Semprini joined the company as the Managing Director. We worked together years ago and after a few conversations about how to move forward, it just clicked. Next came Serena, our Production and Operations Manager who has been our rock. And finally, Liv, from Sweden, joined the team as our Digital Communications Assistant. This team of women has become a family, filling the office with laughter and love.
Now, Morpho + Luna has a home where customers become friends who frequently stop by for a coffee and a chat. In this environment, not only has it deepened our relationship with customers, but we have also been able to better connect with nearby suppliers to ensure we have the highest quality materials. Our printers, now a short trip away, have given us access to a vast archive of patterns and designs. With everything working so smoothly we were able to add a collection of homewear to our existing sleep line and made it possible to create a whole made-to-order business.
I encourage you all to come visit Morpho + Luna at its home in Via Luigi Amedeo Melegari 4, 20122 Milano, and meet our fantastic team. Here you can see our line of home and sleepwear, as well as our extensive collection of vintage home linens.
Call or write to make an appointment today. We look forward to seeing you soon!
- Cécile
Founder and Creative Director