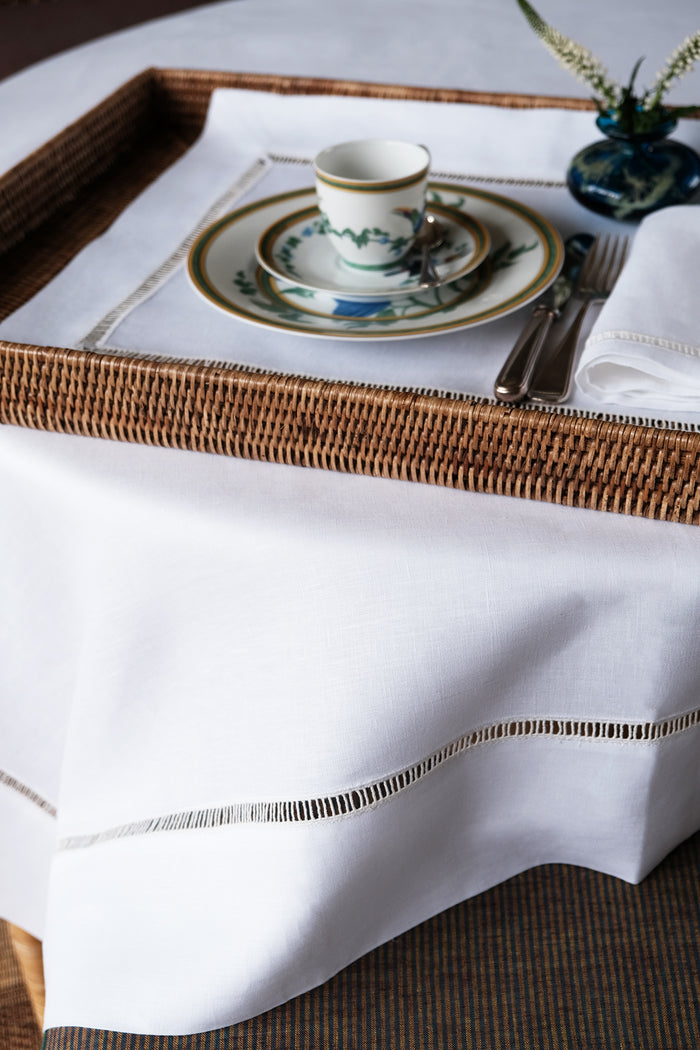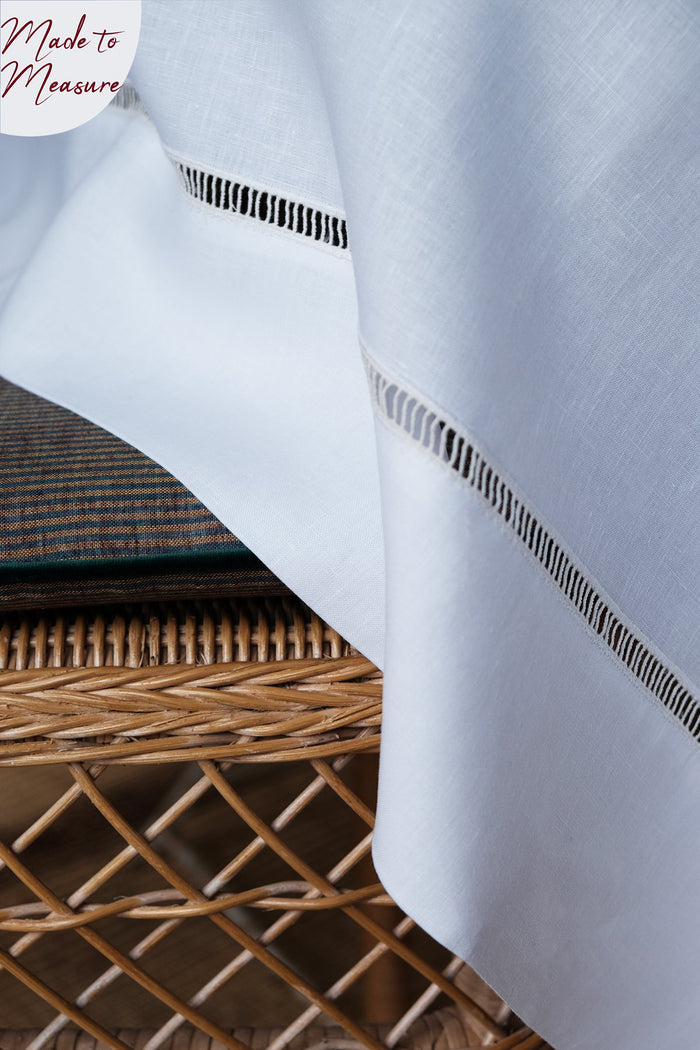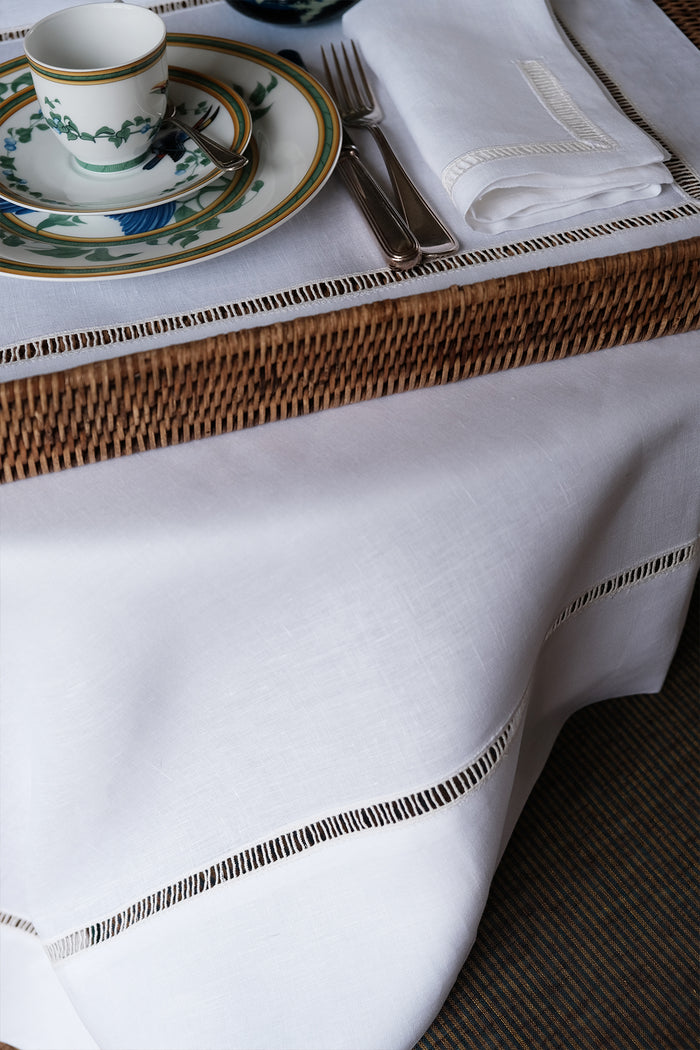 'BACCHETTA' TRIM LINEN TABLECLOTH
Camelia Collection
Linen
Made to measure
Snow
Regular price $201.00 Sale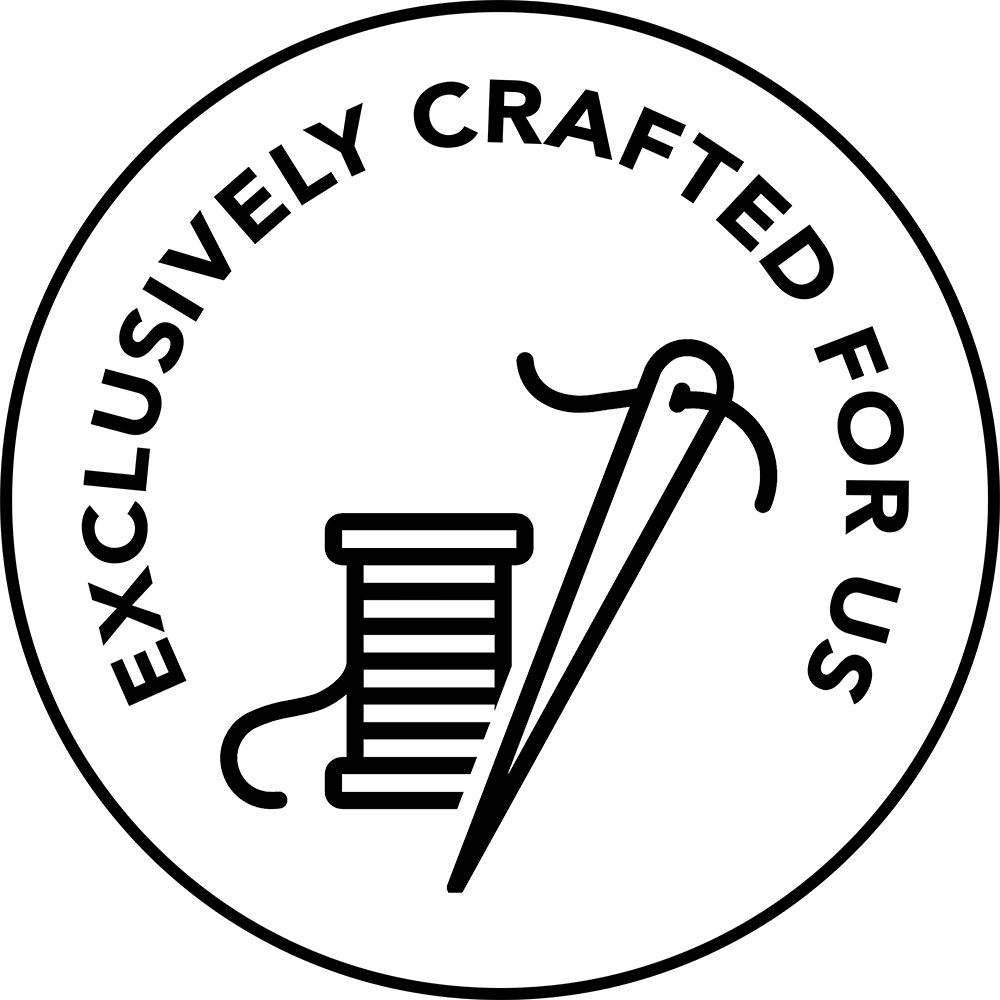 Exclusively Crafted For Us

Slow Living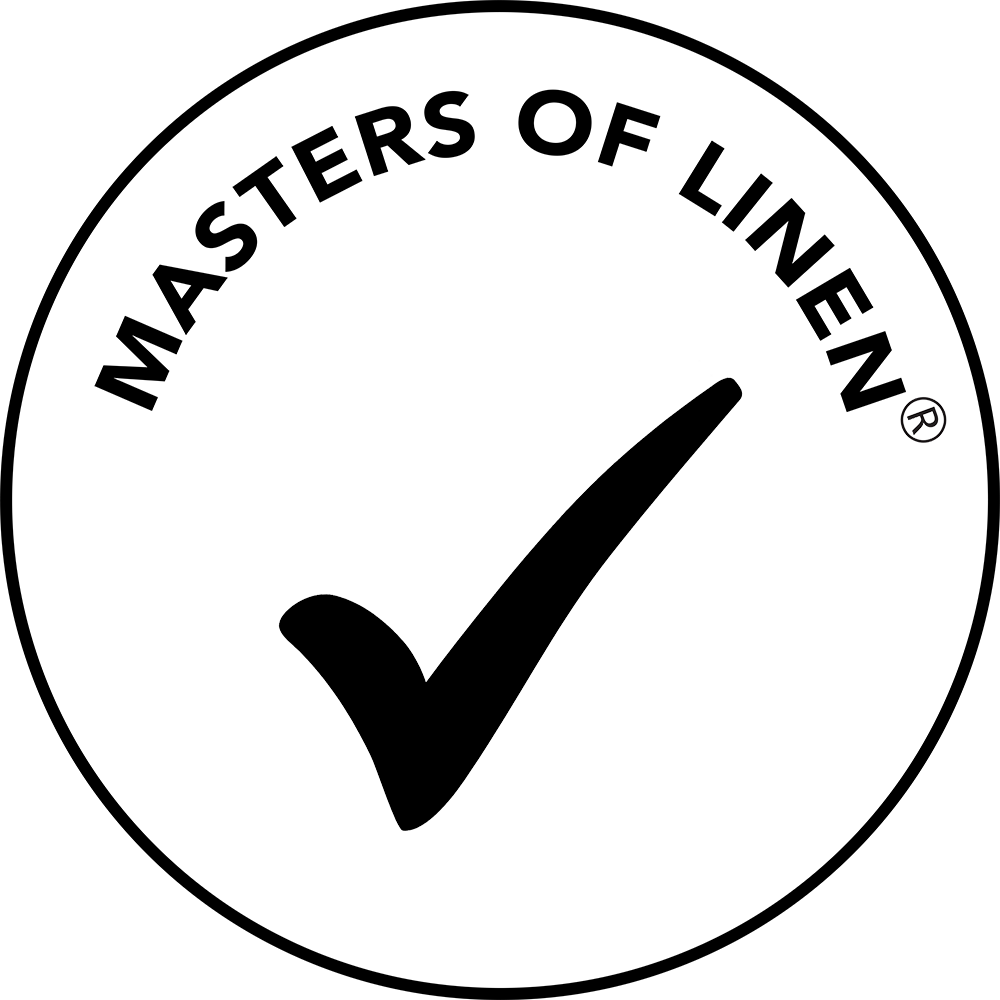 Masters of Linen®

Natural Material
Description
Fabric
Fit + Care
Monogramming

With a true appreciation for the hands of the craft and following years of experience working directly with family-run factories and mills across Italy, our classic, fine linen tablecloth is an expression of Italian craftsmanship and is rooted in art, history, and tradition.
Exclusive to our signature range of timeless, signature bed and table linens, each tablecloth is crafted from the finest, crisp Italian linen and is made to order as part of our considered approach to production. Classic and contemporary, this beautiful tablecloth is finished with a bespoke woven macramé bobbin ajour lace trim in a nod to Italy's centuries-old love of traditional handmade embroidery.
• Sold individually
• Made to order from fine Italian linen for Morpho + Luna
• Product lead time: 2 weeks
Fabric
100% fine Italian linen.

• Medium weight 160gr/m2
• Macramé bobbin ajour lace

Please note this piece is made to order from the finest Italian linen. As it is not mass-produced unique variations inherent to the natural beauty of the bobbin ajour lace trim may arise; such variations are considered intrinsic characteristics of the piece and the traditional method by which it was created.
Fit + Care
Standard sizes available:
130cm x 130cm / 51.2" x 51.2"
165cm x 250cm / 65" x 98.4"
180cm x 280cm / 70.9" x 110.2"
250cm x 250cm / 98.4" x 98.4"
Bespoke sizing, orders, and monogramming available – please email info@morphoandluna.com for more information. 

Care:

• This piece can be washed by hand or machine washed at 30° on a delicate cycle 

• Rack or line dry, do not tumble dry
• For best results launder regularly and iron whilst slightly damp
• Do not use bleach, softener, or boiling water
Linen gets softer with each wash. As with all linen products please allow for approx. 3% shrinkage when first washed - no further shrinkage will occur. 
Made to Order
Product lead time: two weeks.  
Our homeware is mindfully made to order by skilled artisans from high-quality natural materials in Italy. Only once an order is placed does production begin in order to ensure we only produce what is necessary.
Due to the artisanal nature and method by which this product is created, it takes approximately two weeks from the date of the initial order for customers to receive their items.
Bespoke sizing, orders and monogramming available – please email info@morphoandluna.com for more information. 

Return Policy: Standard sizes can be returned up to 14 days of receipt of item(s) in line with our return policy.
Bespoke orders are non-returnable.