THE BUTTERFLY ROOM @RAW_MILANO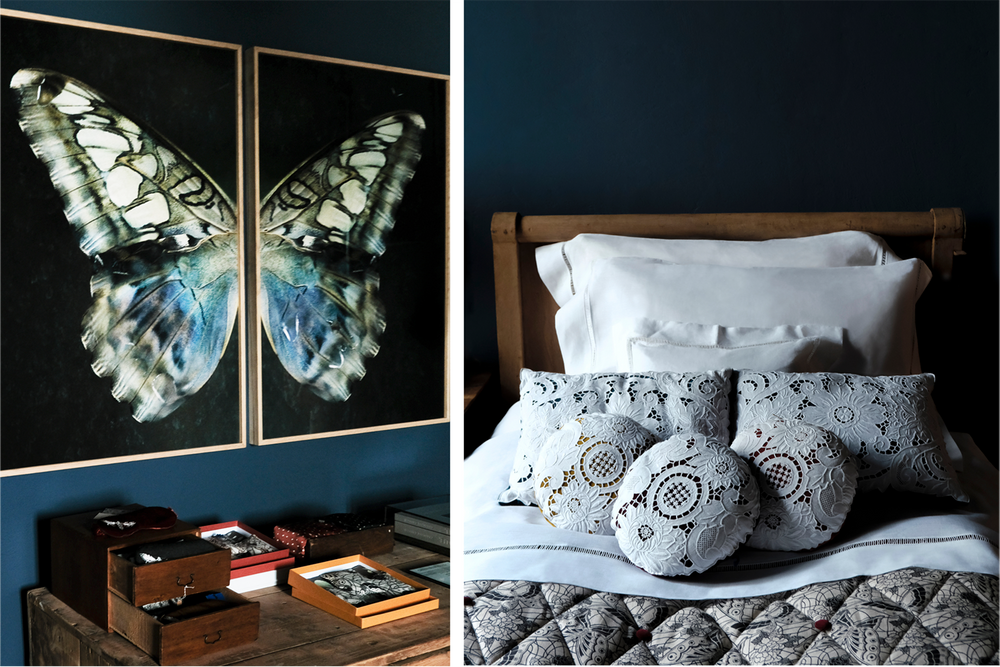 Nestled among the beautiful palaces of the historic center on Corso Magenta is Raw, Milan's own cabinet of curiosities, a place where you can find inspiration for your home or simply get lost in a marvelous maze of objects and furnishings.



A creative vision with the flair of Paolo Badesco and Costantino Affuso, interior designers and architects, who over the years have defined a stylistic narrative that celebrates interiors in a timeless key: Vintage furniture from the early 20th century with excursions into the 60s/70s are mixed with a repertoire of accessories and objects from brands that share  common values, research, quality, exclusivity and history.



In this wonderful wunderkammer, Cécile and Caroline Gavazzi were invited by the two founders of Raw to co-create a "Butterfly Room," a unique space aptly named after the enchanting creatures that symbolize the theme of "transformation" and personal growth.
The butterflies have been the creative inspiration for Cécile and Caroline in their work, who share first and foremost a secret intimacy as sisters.
Their two universes unite into "one" in the Butterfly Room @Raw_Milano.



Caroline Gavazzi - artist photographer - is known for her works that challenge contrasts and embellish the realities of everyday life through visual metaphors and aesthetic elements. She creates three-dimensional photographic installations based on visual displacement through layers of materials, leading the viewer to approach and critically share the issues raised by her research. The ongoing collaboration with Caroline and her vision has allowed Morpho+Luna to refine the visual identity and communication for its "quiet luxury" sleepwear.




"The Butterfly Room" at Raw is set up as a bedroom to visually narrate the world of Morpho+Luna in the form of a pre-Christmas setting from October to December, with all sorts of knickknacks on display for gift-giving with a curated selection of sleep and home wear, including silk pyjamas, robes, slip dresses; the "Bacchetta" bedding line, small vintage pillows, printed linen furnishings and gift sets such as lavender sachets, eye pillows and eye masks. Caroline's photographic books, photographs and an exclusive limited edition wallpaper created exclusively for Raw are also available.

We invite you all to visit us in Milan.
With love,
- Cècile, Founder & Creative Director