THE BUTTERFLY STORIES SERIES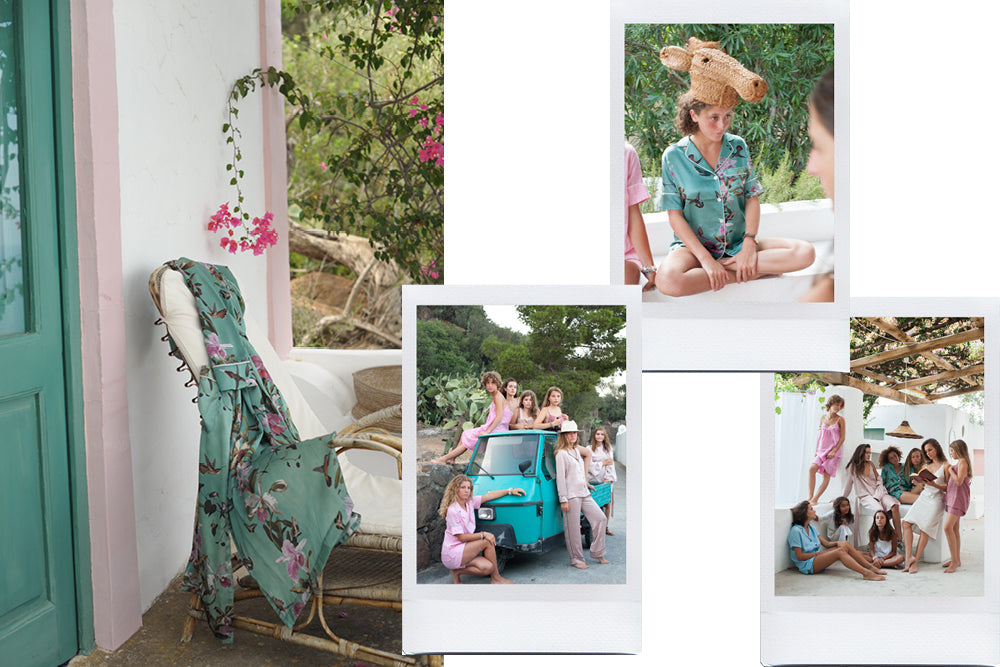 The ritual of vacationing in August unites Italians from north to south, and is a tradition that marks the passing of each new year; a tradition passed down from my mother, and one I am handing down to my own children. Arriving at Panarea often involves a plane, a drive and a ferry, and takes at least a day. While not quite the ordeal it was for Il Gattopardo to arrive at Donnafugata, the idea of an annual summer pilgrimage is in and of itself Italian custom.
The sense of island security replaces the "freedoms" of cars, a reliable Internet connection, and city life. In this environment, our children have to opportunity to socialize, explore and play—not under the rigid schedules we so often layout for them, but under their own watchful eye. As our children grow up, this summer ritual bonds them to each other, and us to them. They pass milestones, and take small steps into adulthood. Morpho + Luna's "Butterfly Story Series" was inspired by these precious moments, when our girls get to try on the feeling of maturity.
As summer is again upon us, and we prepare to head back to the Aeolian Islands, I am looking forward to the smells of rosemary, fennel, and the volcanic earth. To my grandmother's thick linen sheets. To seeing Bianca, Olimpia, Maria, Jade, Vita, Nerina and all of the girls, one year older, but just as strong. I am most looking forward to sitting down in the evenings with my daughter as the sun sets, letting her revel in her little (and big) triumphs, adventures and discoveries. And sharing my own journeys of transformation — who I have been, who I am becoming — as I too evolve through this life of ours.
Cécile Gavazzi - Founder Morpho + Luna