NOTES FROM MILAN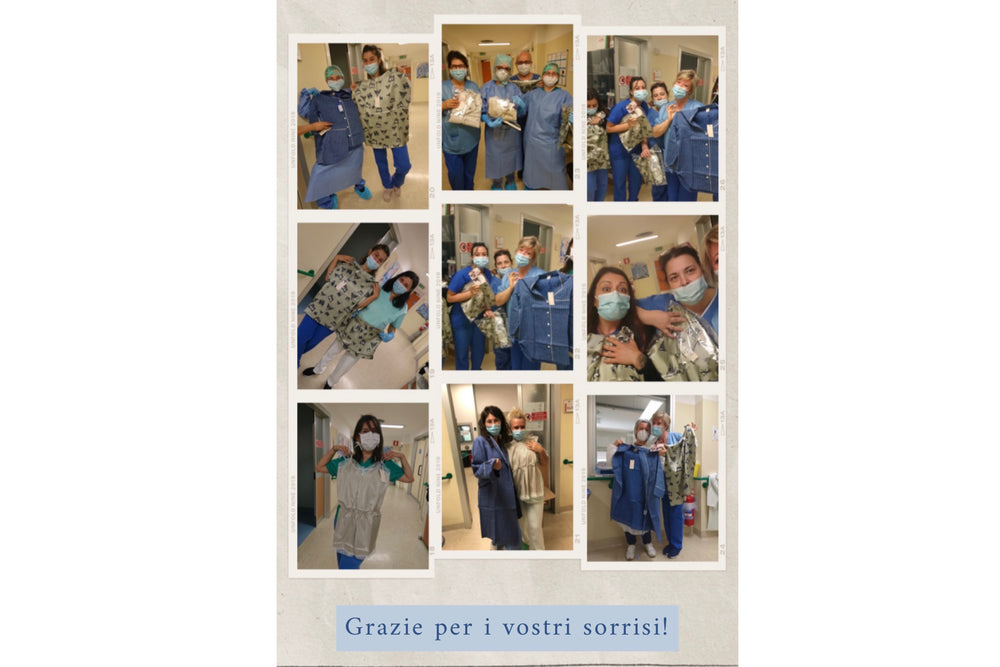 Milan, May 30th 2020
A note from our founder, Cécile Gavazzi
Dear Morpho + Luna butterflies,
At Morpho + Luna our purpose has always gone beyond simply creating beautiful, high-quality, lasting pieces. We're strong believers in sustainable luxury and our aim has always been to stay true to our 'Made in Italy' heritage and to support our community.
The luxury industry at its core is a very human one and when customers buy from us, we want them to know that they are making a conscious choice and helping to play a small role in sustaining an important artisan tradition which has provided employment for generations in Italy.
Many of our suppliers and manufacturers are small, multigenerational family run businesses. It is a joy to work with them and we feel privileged to be a part of this community. We are all too aware that what we do would not be possible without their support and their constant ability to make the impossible possible which is so typical of the Italian mentality! Their creativity has no boundaries and it is a real pleasure to work with such a passionate and committed group of people.
As a token of our gratitude we wanted to give back to our wider community which has suffered so deeply throughout this time of great crisis. We have previously donated 30% of all our sales to three hospitals in Milan but wanted to do something more personal.
This week we have donated a bulk gift of Morpho + Luna sleepwear to 100 female doctors and nurses working tirelessly in the Intensive Care Unit at Ospedale Sacco in Milan.
The hospital, particularly the Intensive Care Unit, is one that is very close to my heart and I will forever be grateful to them for all that they have done for my family. In 2009 they saved my father's life after he contracted a very nasty form of pneumonia and the recent crisis has brought back many memories from this time, specifically how kind, patient and endlessly caring all the ICU staff were to my father and our family.
They and all health workers around the world are our true heroes. They haven't had the luxury of staying safely at home over the past few months and it is my hope that this gift helps them to relax, unwind and indulge during their rare time off, even if just for a moment. After all this is what Morpho + Luna is all about.
I am so delighted to share this with all of you and be able to thank them in this way. It is thanks to all of you who have helped us grow as a brand over the past six years that this donation is possible.
To quote Ralph Lauren, 'it is in the spirit of togetherness that we will rise.'
With love,
Cécile and the Morpho + Luna team.