MORPHO + LUNA IN HAVANA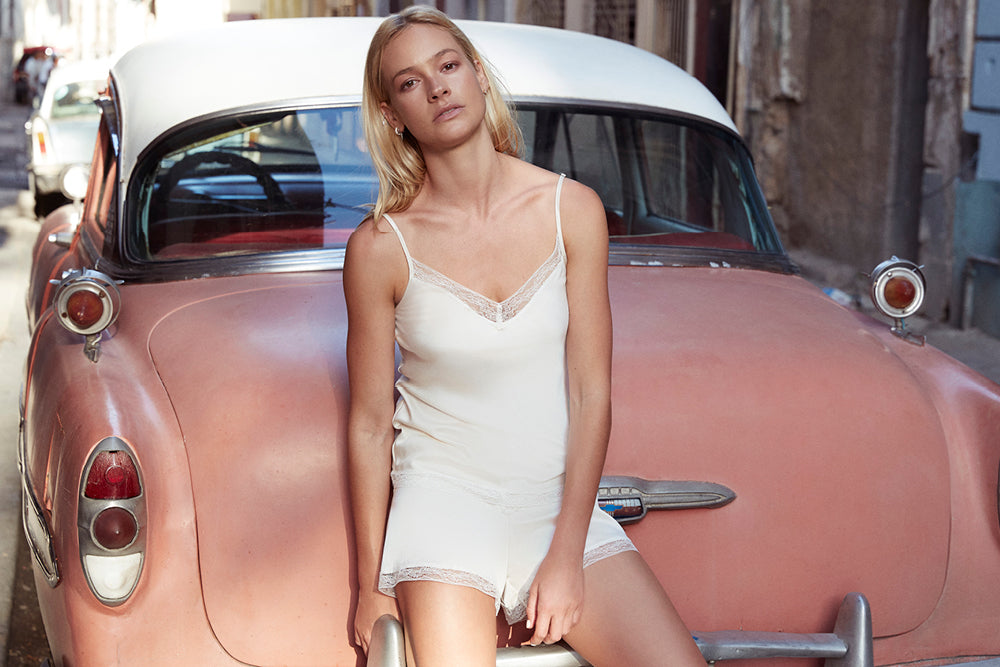 At Morpho + Luna we find inspiration all over the world and we recently traveled to Havana to shoot some key pieces from our spring/summer 2019 collection.
We immediately fell in love with this eclectic, artistic place, and were enchanted by the authenticity of the unspoilt streets of the old town, with their beautiful colonial-style buildings in muted colourful hues.
This authenticity and understated style is something we can relate to at Morpho + Luna, with our traditional values and the effortless elegance in our designs. 
The characterful city provided the perfect backdrop for our latest collection, complementing simple yet refined pieces in aqua, coral and smoke rose, and providing a beautiful contrast to our champagne and snow-hued nightwear, which also works as daywear – even on the streets of Havana.
Model: Anna-Sophie Mungenast
Phography: Michelle Beatty