MIDNIGHT ROSE 🌸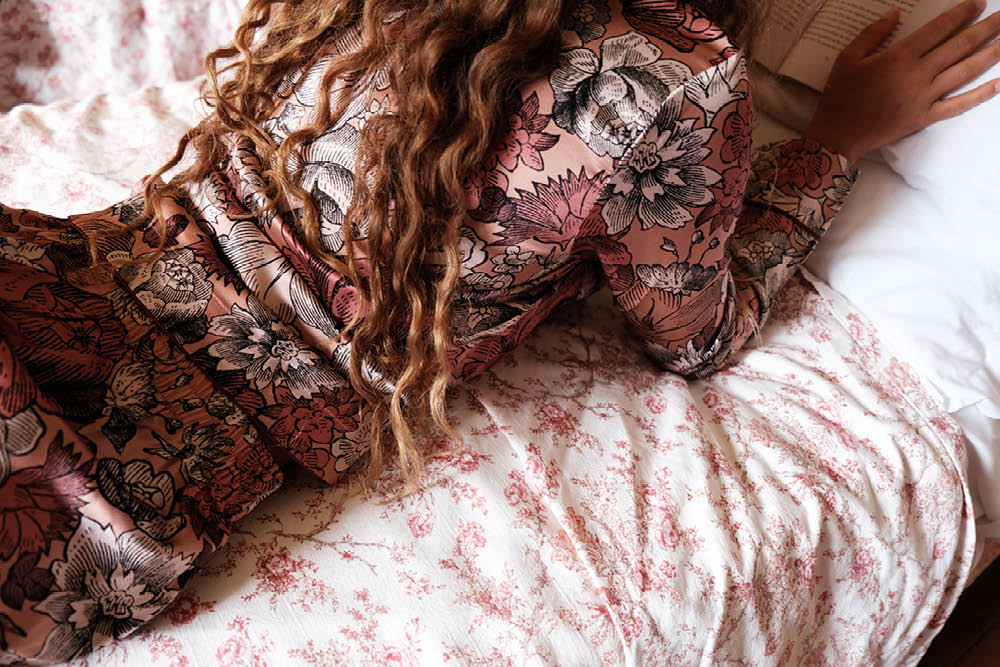 We are so delighted to announce that our brand-new Midnight Rose colourway has now launched. Featuring a pretty palette of dusky pinks and shimmery silvery tones, this sweet print was inspired by botanical drawings in 17th and 18th century pattern books and is the spring addition to our radiant Jardin de Nuit printed silk sleepwear collection.
From Austrian Edelweiss' to sweet wild roses and Japanese peonies, each of the flowers chosen has been carefully handpicked to carry secret and uplifting messages of courage, strength, love, hope and desire.
To shop our new midnight rose colourway, please click here.