LUXURY LINEN LOUNGEWEAR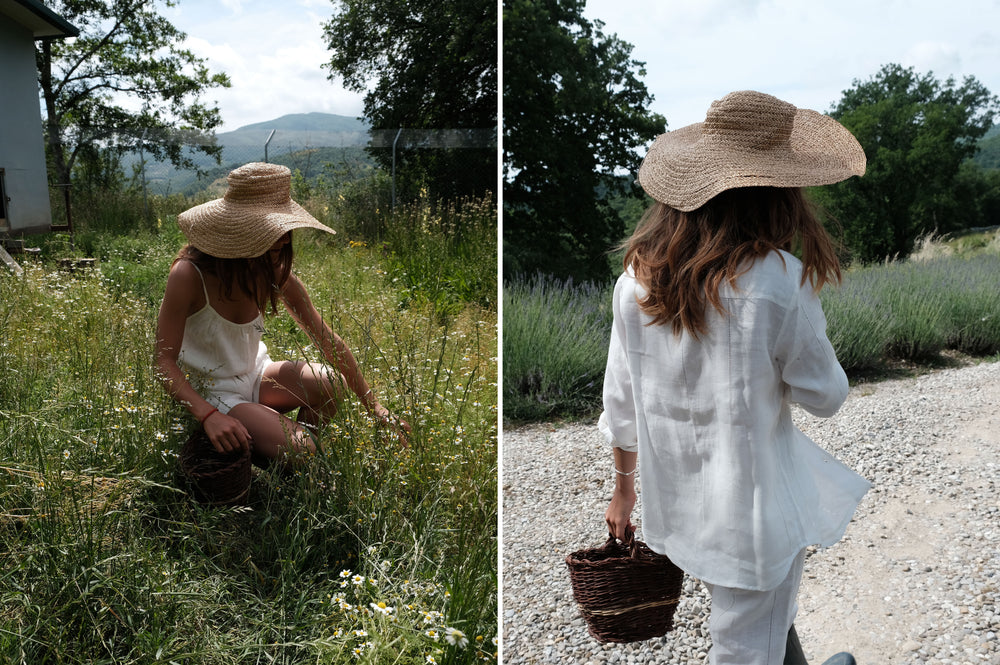 Beautiful, high-quality fabric and Italian craftmanship has always been at the heart of what we do at Morpho + Luna and we work with master artisans to achieve the elegant, timeless and versatile pieces we are renowned for.
All of our luxury linen loungewear is made in Italy and we strive to only use the finest natural fibres found in nature which are free of toxins and chemicals.
We use naturally sustainable, high-quality Belgian and Italian linen grown from flax cultivated in Northern Europe by farmers and suppliers chosen for their wealth of knowledge and expertise dating back generations. The flax is grown in rotation to ensure nutrients are put back into the soil and every part of the plant is used meaning nothing is wasted.  


The climate, soil quality and experience of the growers combine to create a resistant thread that can be woven into strong, long-lasting linen which is consistent and even in appearance and texture meaning that our linen sleepwear is designed to last a lifetime and will get stronger and softer with every wash. 
The resulting medium-weight fabric is also hypoallergenic, breathable, and naturally temperature regulating making linen loungewear the perfect choice for women looking for sustainable sleepwear that can be worn summer or winter.   
As a result, all our linen sleepwear is specifically designed to be timeless and versatile, and pieces are sold as two-piece pyjama sets and as separates designed to be mixed and matched. All our linen pyjama sets, elegant nightgowns and robes, camisole tank tops, button down shirts, cropped trousers and shorts can be found in our online store now. 
And for a more personal touch why not have them monogrammed with our exclusive monogramming service.
Flax imagery: S.Randé
Loungewear imagery: Caroline & Cécile Gavazzi