LABORATORIO MAGGI X MORPHO + LUNA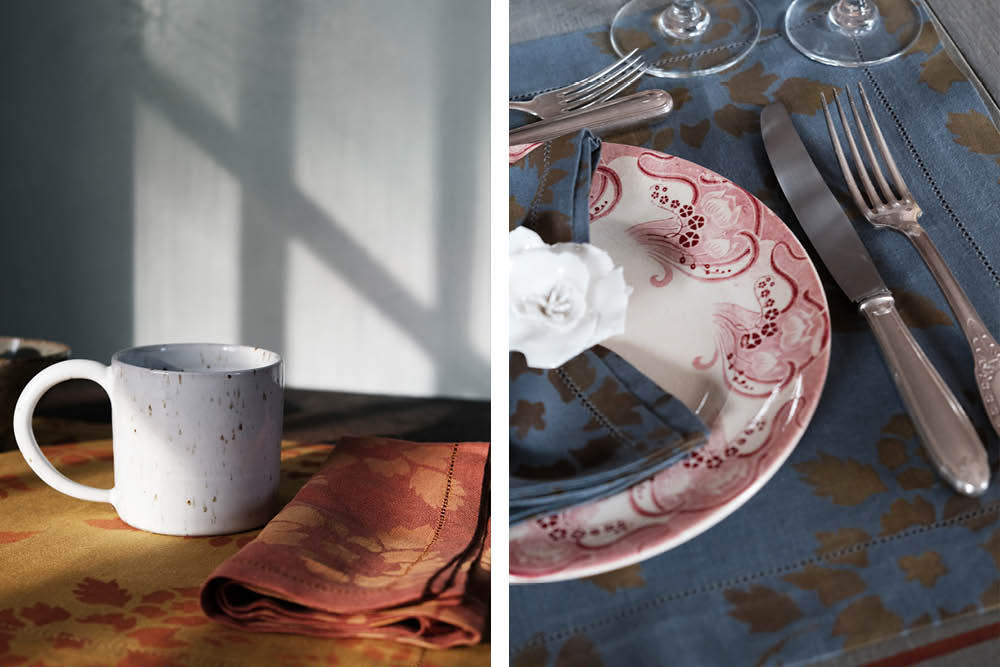 We are so happy to have partnered with Fabio Maggi and Alessandro Codato of Laboratorio Maggi, a family-run, decorative laboratory in the hill tops of Pavia, in northern Italy, to create our own beautiful collection of bespoke, hand painted tableware.

Hand painted textiles are a much-admired, age-old form of artistry dating back centuries and Fabio and Alessandro both grew up surrounded by craftmanship, immersed in Pavia's rich artisan heritage and textile culture from an early age.





Since then, they have spent the past thirty years decorating some of the most beautiful homes in the world having honed their craft and perfected their eye for detail and colour under the tutelage of Renzo Mongiardino, one of Italy's most loved architects, interior designers and production designers.
'The Mongiardino school was better than any art school in the world', Fabio told us when we met at his laboratory last summer to discuss our collaboration and Mongiardino's influence is unmistakeable in the beauty and depth of each piece.


In keeping with their training, and Pavia's decorative traditions, the resulting placemats and napkins blend warm colours with Italian sensibility, and each one features Fabio and Alessandro's unique interpretation of our distinctive floral and butterfly 'Jardin de Nuit' design hand painted on Belgian linen in muted mustard, soft terracotta and shadow blue.
To celebrate the launch of Morpho + Luna at Home, Fabio and Alessandro have created a limited number of sets exclusively for us which are available to buy now on our website.




For more information, please contact us at info@morphoandluna.com and to shop the collection please click here.